2014 Artisan Awards
We are proud to announce our Best in Show and Best in Category awards for the 30th Anniversary Art Under the Elms Artisan Fair held April 25-27, 2014
 Best in Show was judged during the event and based on:
Quality of work and materials
Presentation of Booth
Salability - Value of Art balancing talent, time, and pricing. 
Only artists who were accepted in the first round of the jury process were eligible for best in show.  
Best in Show winner will not have to pay a booth fee at next year's show.  Our Runners up will recieve 20% off of their booths for next year. 
2014 Best in Show
 Psychadellic Sister Creations - Jennifer Green and Dianne Wright - Fiber/Wearable - Weiser, ID
Runners up for Best in Show
Terry Jones - Mixed Media 3D
Lisa's Creations - Jewelry 
Best in Category Awards were awarded based on the jurors original scores during the jury process.  The winners have the highest average score amongst thier peers.  
Best in Ceramics
 Mountain Brook Studio - Tom and Marcie Briney - Kalispell, MT
Best in Drawing
Sarah Lee Cox Studio - Sarah Cox - Renton, WA
Best in Fiber/Wearable
hglidden~Silk Artist - Helen Glidden - Fruitvale,ID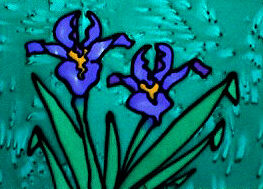 Best in Fine Craft
 Mountain Madness Soap - Jennifer Morsell - Coeur d'Alene, ID
Best in Furniture
 Hangloose Hammocks - David and Brandi Egnatz - McCall, ID
Best in Glass 
Studio Rynkiewicz - Mariusz Rynkiewicz - Everett, WA 
Best in Jewelry
 Lisa's Creations - Lisa Dean-Erlander - Boise,ID
Best in Metalwork
CB Custom Knives - Charles Brooks - Newton, NC
Best in Mixed Media
cori dantini makes - Cori Dantini - Pullman, WA
Best in Mixed Media 3-D 
 Terry Jones - Troutlake, WA
Best in Painting
 Artwork by Paul Sloan - Paul Sloan - Emmett, ID
Best in Photography 
Light Capture Photography - David Forster - Wenatchee, WA
Best in Pre-Packaged Foods 
Brush Creek Creamery - Brian and Rebeccah Salmeri - Deary, ID
best in Woodworking-Tied:
SJ Woodworking - Steve Bonora - Nampa, ID
Jake's Toys - Jake Szramek - Salem, OR