Women's Leadership Conference
Leading through the Unknown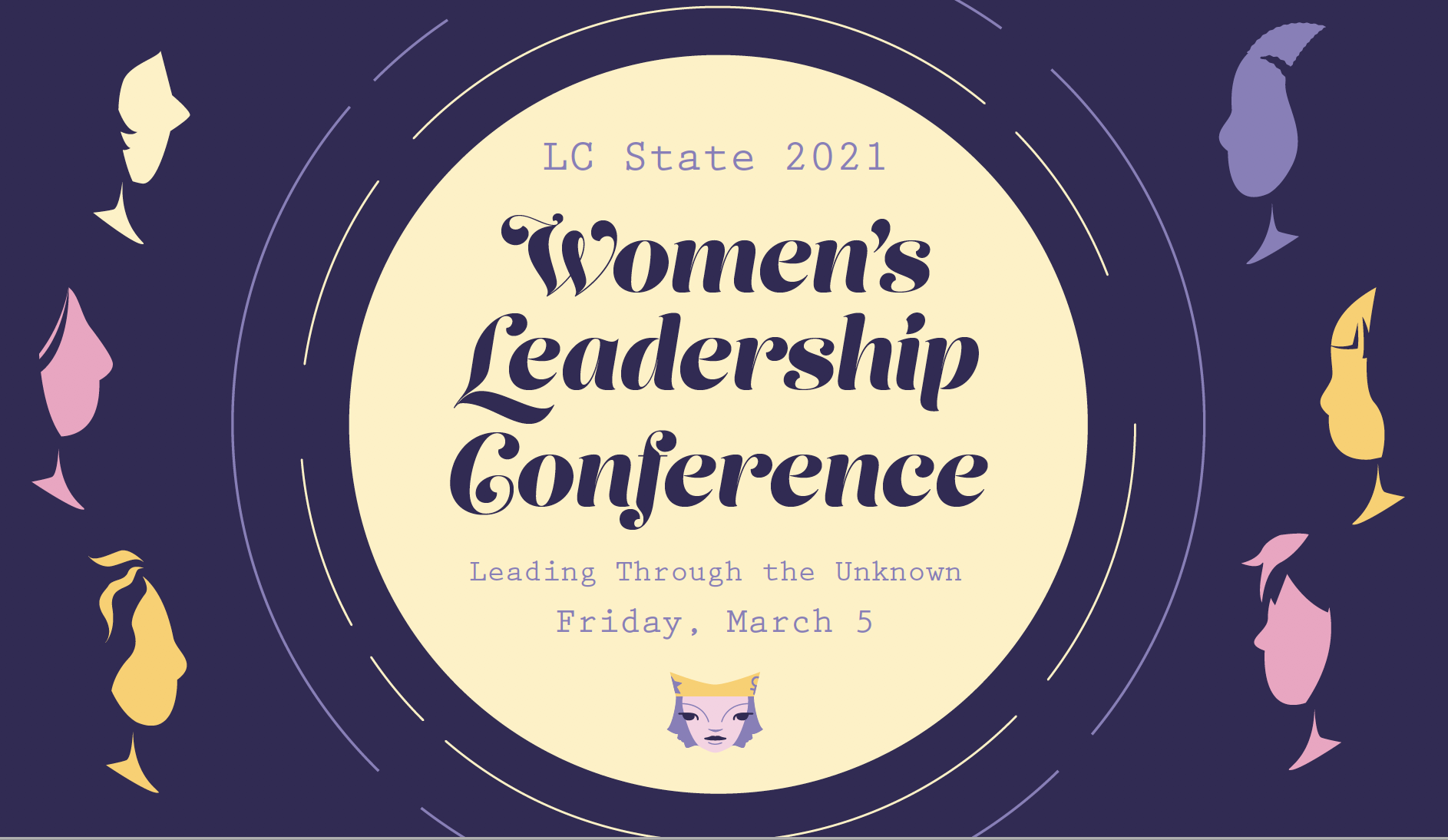 Thank you for attending our conference on Friday, March 5, 2021. Please complete your participant survey that was emailed by the conference committee. 
Conference Theme
The 4th Annual Women's Leadership Conference, "Leading Through the Unknown," was an examination of women's leadership through a year fraught with challenges. We featured presentations, workshops, panels, and speakers that reflected on the distinct challenges women in leadership faced during the pandemic or in other crises and through the unknown, as well as solutions, recommendations, and guidance for women as we move forward.
What have we learned from the last year that can help us in the future? How did women's leadership skills offer direction, strength, and compassion, in different ways? How can we re-connect and be re-inspired to lead as we move into a new year?
Sessions encouraged networking and an interactive experience, through Zoom meeting rooms. Note: The conference was open to individuals regardless of sex.
Here are a few Zoom resources for you to review in preparation for the virtual conference:
Make sure you have the most current Zoom version on your desktop, tablet, or mobile device
Learn how to connect to a Zoom breakout room
Download the Women's Leadership Conference Zoom background
Enjoy watching the following movies on women's issues:
Hidden Figures (2016)
A League of Their Own (1992)
Girl Rising (2013)
Nine to Five (1980)
The Color Purple (1985)
Frida (2004)
All About Eve (1950)
Erin Brockovich (2000)
Suffragette (2015)
Little Women (2019)