First Year International Students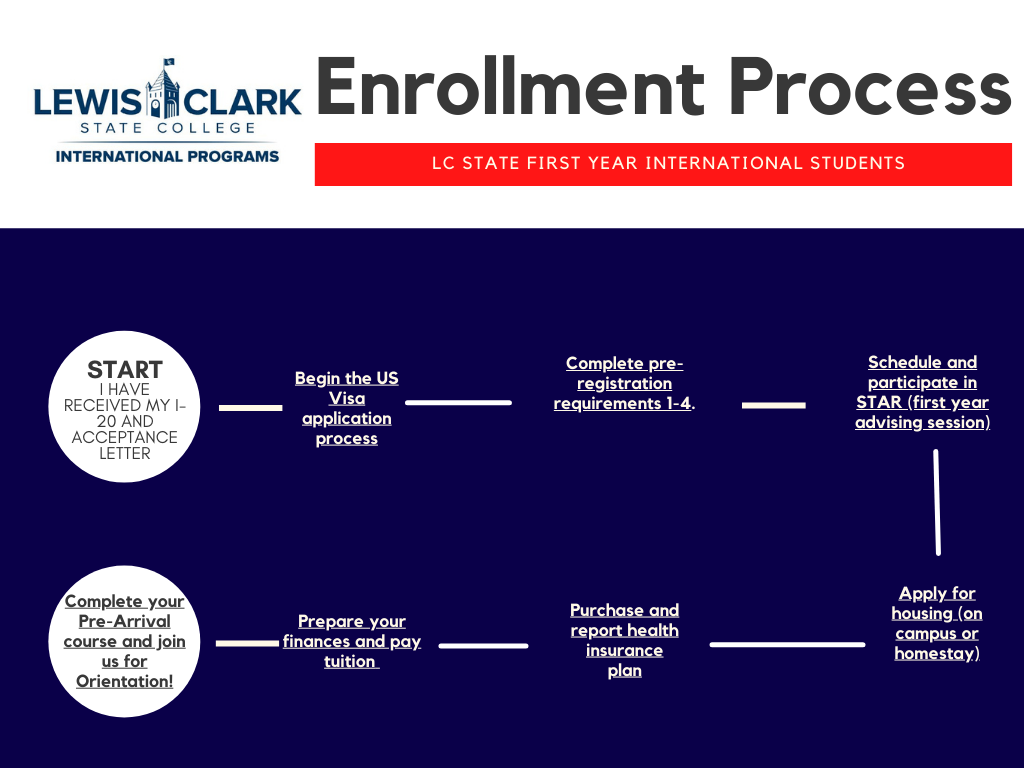 Next steps:
Once you have obtained your acceptance letter and I-20 from LC State, you should immediately begin the process of obtaining an F-1 visa.  International Programs can help walk you through the US student visa application process.
Schedule and attend your STAR (first year) advising session.  During your STAR advising session, you will meet with a first-year advisor, discuss your academic goals and register for courses.  Virtual advising sessions are available.
Pay your tuition or schedule a payment plan.
**Tuition bills will only post once you have registered for courses.  International Programs recommends paying tuition AFTER you have received your F-1 visa and have made travel arrangements to the US.
***Reminder: if you are receiving an International Student Scholarship, your award may not be credited to your account until semester start.
International Programs will send you access to our Pre-Arrival online course and materials. This course is to be completed before your arrival in the US.
In this pre-arrival course you will learn about the following:
F-1 status regulations
American culture
American higher ed. classroom and academic culture/expectations
Finances, taxes, and banking
Healthcare and insurance
Code of conduct
Employment