Multicultural Awareness Week
Multicultural Awareness Week on the LC campus provides an opportunity for the campus community, student and local community to learn and share the different cultures that are in the region and at Lewis Clark State College.
September 2021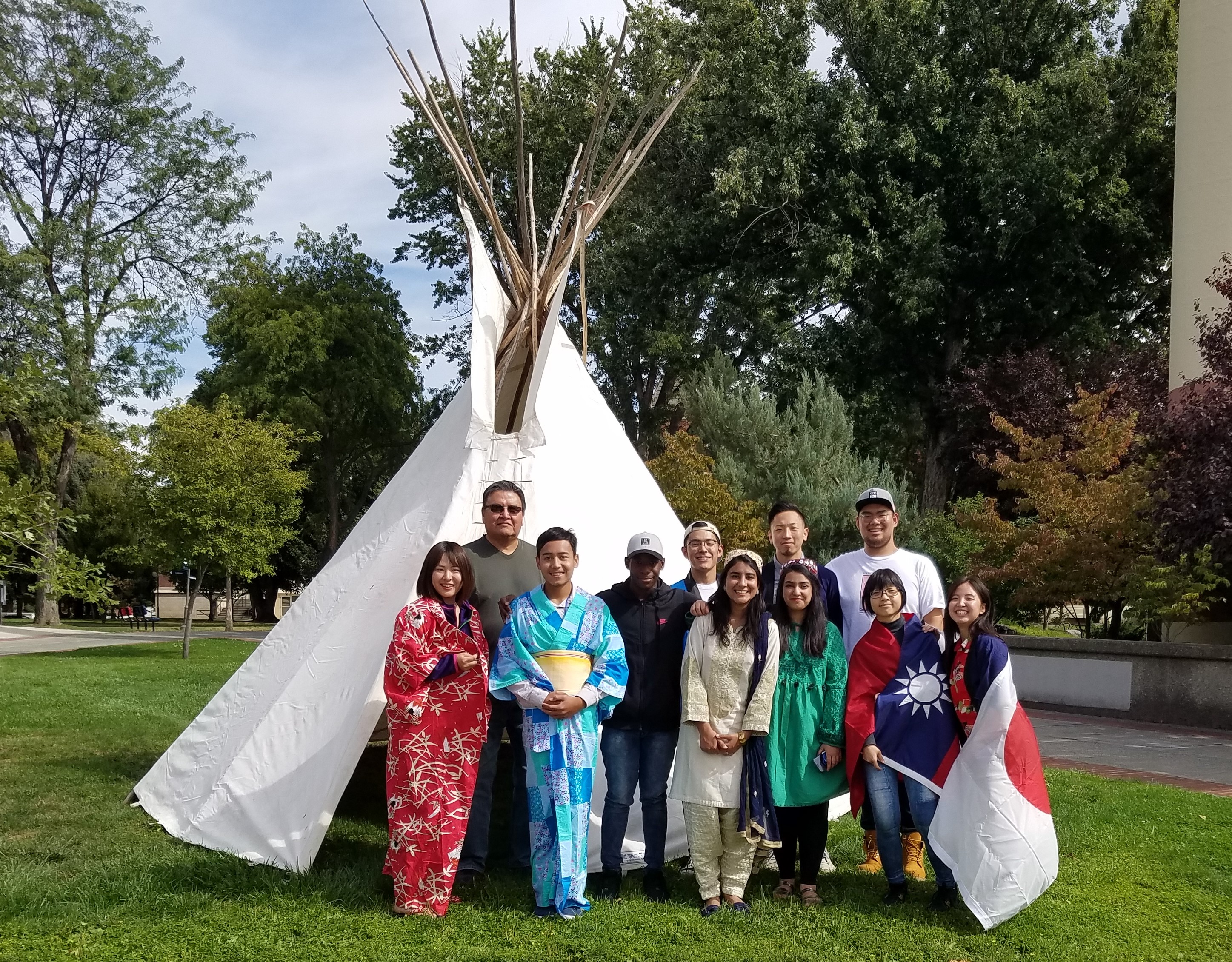 Scheduled Events
Date / Time
Description / Place
9/14 - 9:00 am

Welcome Video - President Pemberton. Zoom Link at www.zoom.us, ID#2087922070. Recording

All Week: Discover Cultures in the Garden. (816 Seventh St.) Explore unique places around the world as LC International Students present their countries of origin through interactive work maps in the LC Community Garden. We invite everyone to travel the world by clicking on a map QR codes to learn a bit more about our LC multicultural community.

Post your own marker and share you home story here.

Around the World Challenge: Answer trivia questions and go on some quests to learn more about culture and win some prizes (Challenge will run Sept 14 -17th, winner announced Sept. 18th.

9/15 - 1:30 pm

Native American first foods demonstration. First foods demonstration with the Professor of Nez Perce Language, Dr. Harold Crook and NP- 201 students Nakia Cloud, Angela Jackson, and Victoria Konen. Watch live on Zoom at www.us/j/2087902070. Recording

9/16 - 1:30 pm

Virtual Presentation: Keynote Jeff Guillory, retired Director of Diversity & Equity, WSU. "Cultural Competencies through Commonalities". Watch live on Zoom at www.zoom.us/j/2087902070. Recording

9/17 - 3:00 pm

Virtual Presentation: Let's Talk about Race Panel, Erica Allen - College Advancement & Executive Director, LC Foundation, Bill Hayne - Assistant Professor / Teacher Education, JeaDay Lay - Alumni, Mari Carrillo - Student, Tommy Williams - Student, Kiara Garcia - Student, Chloe Thompson - Student. Watch live on Zoom at www.zoom.us/j/2087902070. Recording

"Share Your Story" Collaborative Art Project: Celebrate our collective story directly following the panel discussion and posted here. (Video is at the end of the lets talk about Race recording.)
9/18
Announce winners of Around the World Challenge (WEB) & "Share your Story" Collablorations.
Virtual Dance Party: You shared your music, so now you can share your moves in your living room with others doing the same thing on the screen. Watch live on Zoom at www.zoom.us/j/2087902070.
We hope you will be able to attend.
Multicultural Awareness Week Committee & Support: Kerensa Allison, Sequoia Dance, Holly Daugherty, Holly Neyer, Manee Moua, Bob Sobotta, Ian Tippets, Sam White Temple, Anthropology Club, Center for Teaching and Learning, Humanities Division, International Programs, Native American Minority & Veterans' Services, Native American Club, Social Sciences Division, MSO, and the Spanish Club.