WHAT IS ANTHROPOLOGY?
Anthropology involves the cross-cultural study of human beings and their way of life through time.  The most holistic of the social sciences, with four subfields: cultural anthropology, biological anthropology, archaeology and socio-linguistics.
As its name indicates, the field focuses on the study of culture, the collection of socially-transmitted behaviors, beliefs, institutions, and the like.
WHAT COURSES DO I NEED TO TAKE AT LCSC?
View our Social Sciences Major requirements with an Anthropology emphasis.
You can also view the requirements for an Anthropology Minor, if you have selected another major.
Ecuador Program: Intersecting Cultures Through Placed-Based Learning
PROGRAM OBJECTIVES
This three-week Cultural Anthropology Field School gives LCSC students the opportunity to enhance their cultural competency, improve their research skills, and engage in service learning. Many students name this study away program as the most meaningful event in their college career.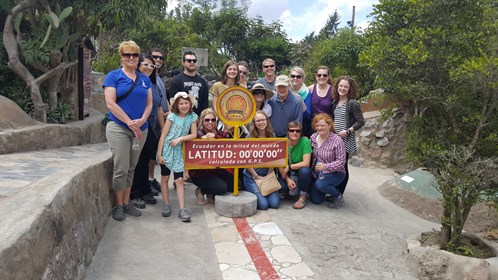 STUDENT CREDENTIALS
Each student accepted into the LCSC Ecuador Program is hand selected based on multiple criteria: a 3.0 GPA, sophomore or higher academic status, two professional recommendations, a personal statement, and completion of a 15-week course on Ecuadorian culture and research methodology.
Students from Business, Criminal Justice, Humanities, Natural Sciences, Nursing, and Social Sciences have excelled in this program. To join this exciting program, please fill out the Application Form.
SPANISH LANGUAGE & CULTURAL COMPETENCY
Students have multiple formal and informal opportunities to strengthen their Spanish language skills and cultural competency in the Andean city of Cuenca. First, they participate in daily intensive language classes and cultural classes conducted in Spanish. Outside of class, the students have fun navigating the multiple shops, churches, and restaurants in this historic city. Finally, students fully immerse themselves in cultural traditions by staying with host families.
SERVICE LEARNING
The students learn by working alongside the Ecuadorian people and supporting community-driven service learning projects. Each program collects clothing, educational and basic hygiene supplies to donate to the communities we work with. In the past, students have worked to clean, paint, and improve the landscaping at several schools within rural communities, at a women's shelter in Cuenca, and within indigenous Kichwa communities. Students cite these service learning projects as beneficial and impactful.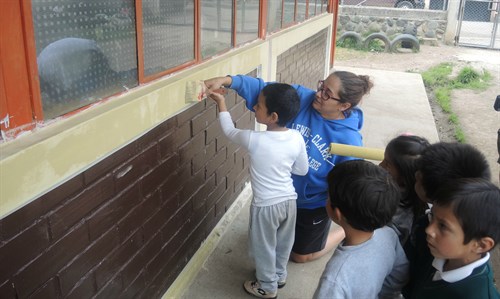 RESEARCH
All students design an independent research project to complete in Ecuador using ethnographic research methods and field journal techniques. Due to the cross-disciplinary nature of the students who participate in this program, students are encouraged to explore research topics related to their program of study. The students present their research at the annual LCSC Research Symposium.
EXPERIENTIAL LEARNING
The students visit three different geographic regions, the coast, the Andes Mountains, and the tropical rainforests of the Amazon within Ecuador. They get to experience the biological and cultural diversity first-hand with experts in the field.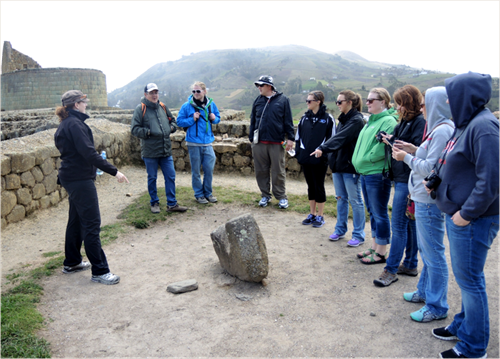 PROGRAM FEES
Approximate Cost: $2,000* plus airfare
PROGRAM FEES INCLUDE:
Lodging for three weeks in Ecuador
The majority of meals
All transportation
Bilingual guide for duration of the trip
Entrance fees to museums and cultural sites.
Service learning materials
All instruction (including Spanish classes, dancing and cooking classes, cultural lectures and workshops)
* Costs are subject to change
If you have any questions, contact our Anthropology Faculty Advisor, Associate Professor Kerensa Allison.