BOISE, Idaho – It was a historic moment for Lewis-Clark State College and the Idaho State Board of Education at the Capitol on Wednesday morning as Idaho Gov. Brad Little signed House Bill 395, officially amending Idaho Code and allowing LC State to offer graduate level coursework.
Little was flanked behind his desk by LC State President Cynthia Pemberton, Sen. Dan Johnson of Lewiston, Sen. Carl Crabtree of Grangeville, Rep. Paul Amador of Coeur d'Alene, and Reps. Mike Kingsley and Thyra Stevenson of Lewiston. The amendment has the potential to help address an industry need, and removes a barrier for LC State and the Idaho State Board of Education to answer future needs. Like undergraduate offerings, all graduate coursework offered by the college will require the approval of the State Board.
"We opened the door for a future that is really beyond anything that has to do with one person at one moment in time," Pemberton said. "This allows LC to be positioned for futures that we can't even predict right now, and that is not only history making but incredibly exciting. I extend my sincere thanks to Gov. Little and the Idaho Legislature, especially our representatives and senators in north Idaho, for their incredible support."
The primary impetus for the bill came from requests from Kootenai Health in Coeur d'Alene for graduate-level coursework for nurses. In response, LC State, which is known throughout the region and Idaho for its nursing program, developed a program to address the need, however, Idaho Code stood in the way. With the amendment, the college can address the need utilizing resources and coursework which are largely in place.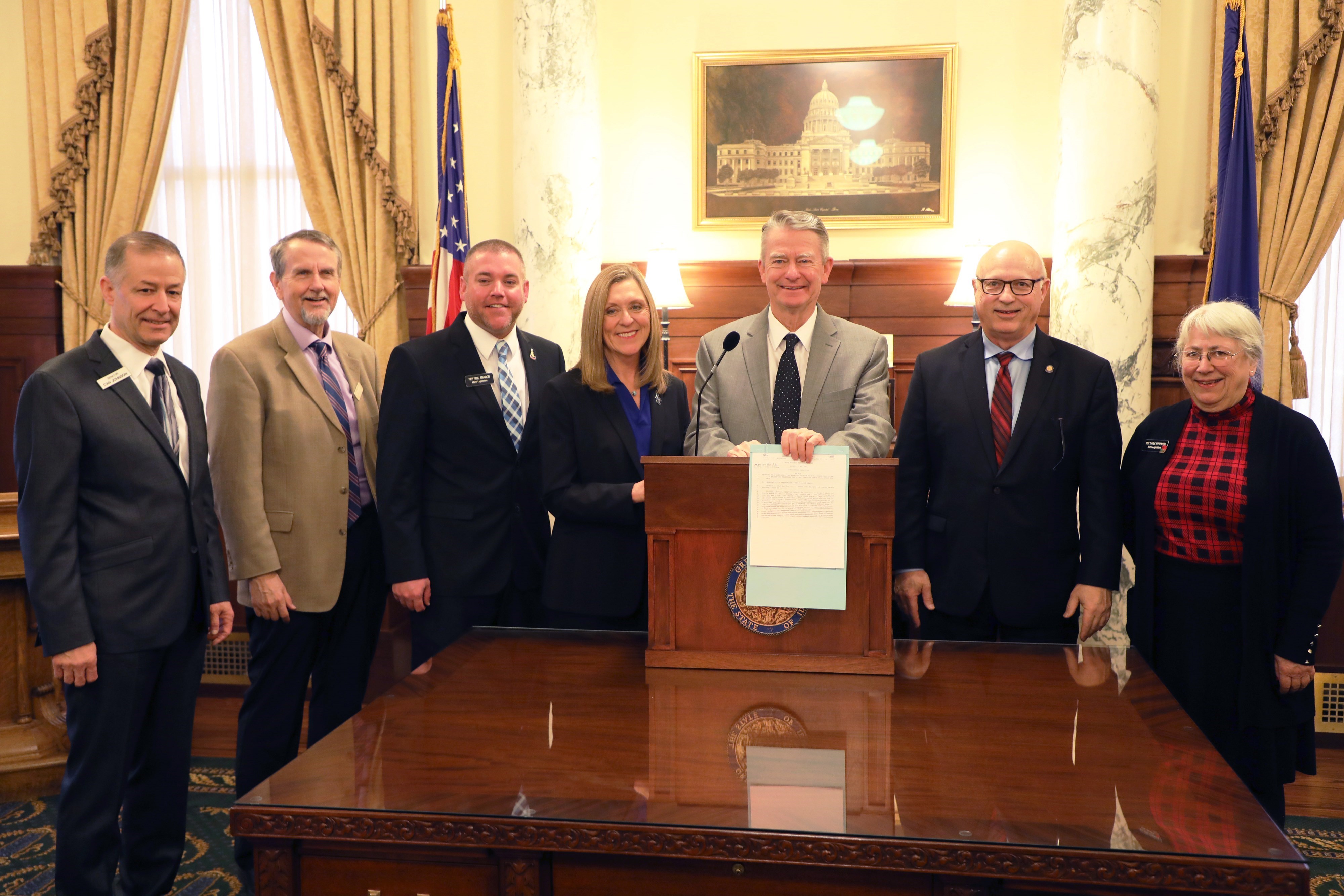 "This is an immediate response to an industry need," said Amador, who authored the bill. "We are lacking opportunities for health science professionals in north Idaho and this is a way to have a local institution fill that industry need. That's why I got behind it. It made a whole lot of sense to me."
Amador served as the bill's floor sponsor in the House, while Johnson played the same role in the Senate. The bill was passed by the House 60-8-2 on Feb. 17 and by the Senate 34-0-1 on March 3.
Though the specific industry need the bill addresses is relatively new, the idea of changing Idaho Code to allow LC State to offer graduate-level coursework is not a new thought. In fact, the concept has been discussed for years, but with nothing coming of it. Amador credits Pemberton for bringing about the change.
"President Pemberton has been a force to be reckoned with here in the Capitol. I think she's highly respected as far as what's she's doing at Lewis-Clark State College," said Amador. "Ultimately, she's the one that made the pitch to the members of the legislature."
Founded in 1893, and having undergone a closure and three name changes, LC State has a number of dates that standout in its history. In 1947, it became Northern Idaho College of Education. In 1955, after being closed for four years, the college reopened as Lewis-Clark Normal and offered just two-year programs. In 1963, pushed by industry demand, the college's scope was expanded to include four-year degrees. In 1971, the school became Lewis-Clark State College. March 11, 2020, will stand as another monumental moment in LC State's history of service to students, industry, and Idaho.