Lewis-Clark State College senior Matt Payne has won a couple of graphic design and artwork honors in his young career, including a piece that was featured on the cover of the entertainment section of a local newspaper.
With his latest honor, however, he can now easily say that thousands have seen his work.
Payne's latest design is featured on a Vita Coco coconut water ad poster on display around New York City, including across the street from Pennsylvania Station and located near the Empire State Building, the East Village, and Brooklyn Heights.
Payne, a Graphic Communications major from Grangeville, Idaho, is one of 10 finalists to have their work displayed on posters in New York and Los Angeles by Vita Coco after the New York company sponsored a billboard design contest for its liter bottle of coconut water. Payne's entry has been displayed in large street-front windows and kiosks in New York.
The 10 finalists also received $1,000 apiece.
"I'm pretty happy about it," Payne said of the experience. "I told my mom about it and she put it all over Facebook. I have a lot of family on the East Coast so that made it a fun thing. She told every one of them."
Payne said he learned about the contest during the fall semester when he was working as an intern in the LC State Campus Print shop. Schuyler Daugherty, the printing services coordinator at the Print Shop, made the contest an assignment for the three interns working for him.
The only requirement for the design is that it had to contain the tag line "It Starts With _____." It was up to each entrant to fill in the blank and create a design around the tag line.
With his design, Payne took the image of a Vita Coco bottle and in the shadow of the bottle, he made a beach picture, which tied well with his tag line of "It Starts With Paradise."
"Because it was a billboard design, I wanted to keep it simple and easy to read," Payne said. "With billboards, you don't want to make them too busy because you only have a short time to look at it. I also thought about if this was going to be displayed in Los Angeles, the beach scene would fit in. It doesn't fit in as well with New York, but it turned out fine."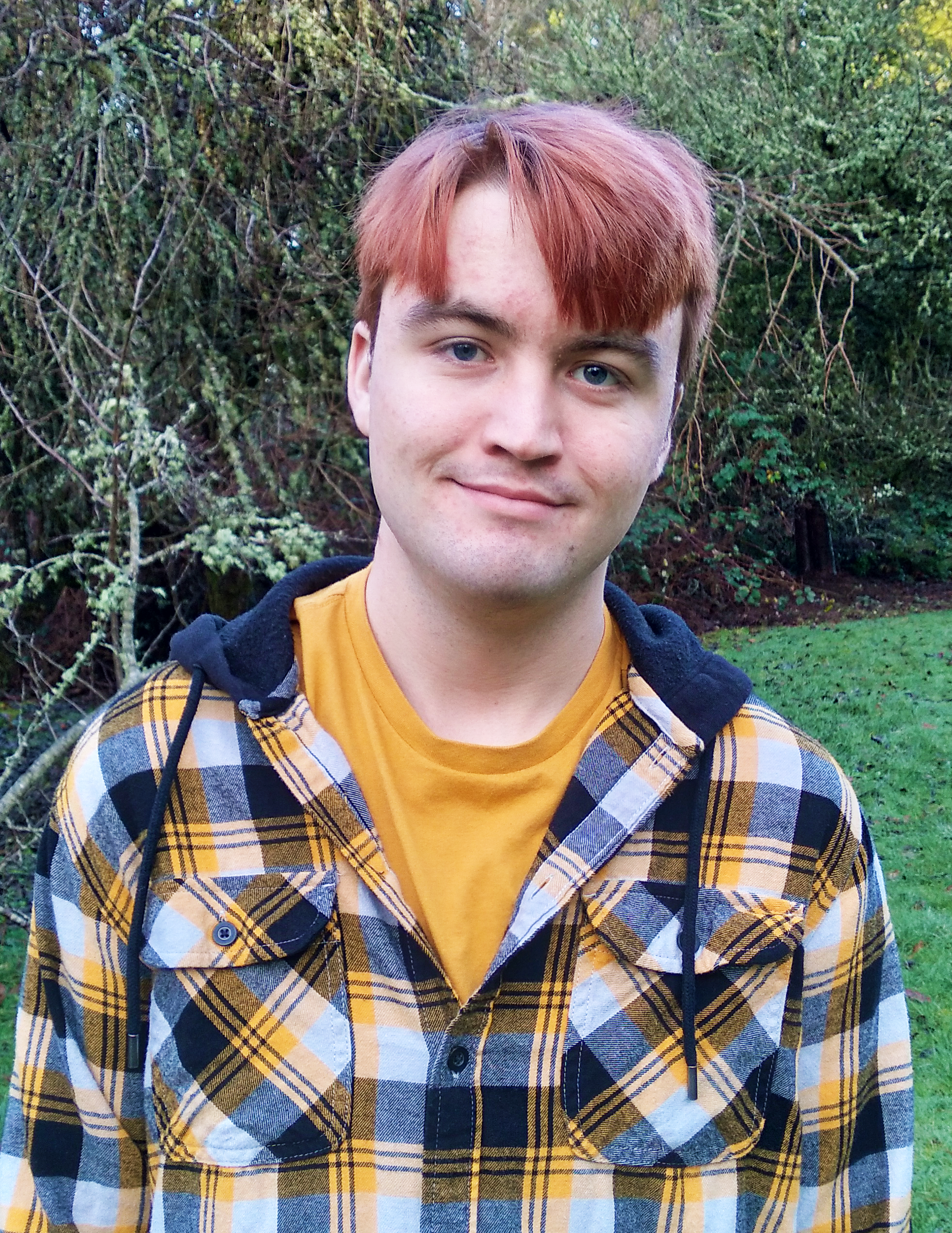 Payne said he heard in October that he was one of the 10 finalists, but that he wasn't the overall winner, who earned a junior design position with Vita Coco. He said he was later surprised to learn that his design would be on display for a couple of months in New York.
Payne, who is also minoring in art, said since he can remember he's always been interested in art and wanted to pursue a career in something art related. At Grangeville High, he thought about video game design, but didn't enjoy the coding aspect of it.
His mother and two older brothers all attended LC State, so he knew where he was headed following his graduation at GHS in 2017. He is on track to graduate from LC this spring and is currently applying to graduate school to achieve a master's degree in Fine Art. With his mother and a brother now located in Seattle, he's hoping to find a graduate school close to them.
Payne's original plan was to earn an associate's degree at LC State and then move on to a larger school for his bachelor's degree, but he found he really liked the classes and his new friends at the college so he stayed. He's thrived at LC State where he has received a Presidential Scholarship for four years and was a regular on the honor roll, including the Dean's List for the just completed Fall 2020 semester.
"It's been really great because the class sizes are relatively small and it's all the same people," he said of his graphic design and art classes. "You get familiar with your classmate and get to bounce ideas off them. It's very hands-on as well. It's not a formal setting with a teacher lecturing. It's much more interacting and learn by doing stuff all the time."
Payne said he had several people inspire him with art. One was his grandmother, who unfortunately he never met.
"My grandmother was an artist and my mom showed me her art work and all the amazing art that she did," Payne said. "I had several art teachers, and sculptors and water color painters who are family friends, help me. It's just fun for me and something I've always done."
Payne said he's unsure of what direction he will go after graduate school.
"I should have a handful of options," he said. "Maybe a graphic design job that is more art-centered. And maybe illustrations."
Payne says there's a difference between graphic design and art and the feelings they create.
"For graphic design, the goal is conveying information," he said. "You can make it look pretty, but the main goal is to send information. It's about what the client wants and thinking what is the best way to have people respond. Art is more about yourself. When I do art, I am making it for myself and expressing myself."
Payne has won a couple of local art competitions. His was one of 12 pieces selected to be on the covers of Inland 360, a weekly entertainment publication of the Lewiston Tribune. He also won the design contest for the Lewiston Recycling Earth Day poster in 2019
"I just really like creating things," Payne said. "I like the feeling of losing track of time when I get excited working. I get really excited with the progression of what I'm working on, especially if it looks well done when its completed. It's pretty much the same feeling with a poster and a painting. With a painting, I like the feeling of accomplishment when I make something."
Especially when it's on display for thousands to see in the largest city in the United States.