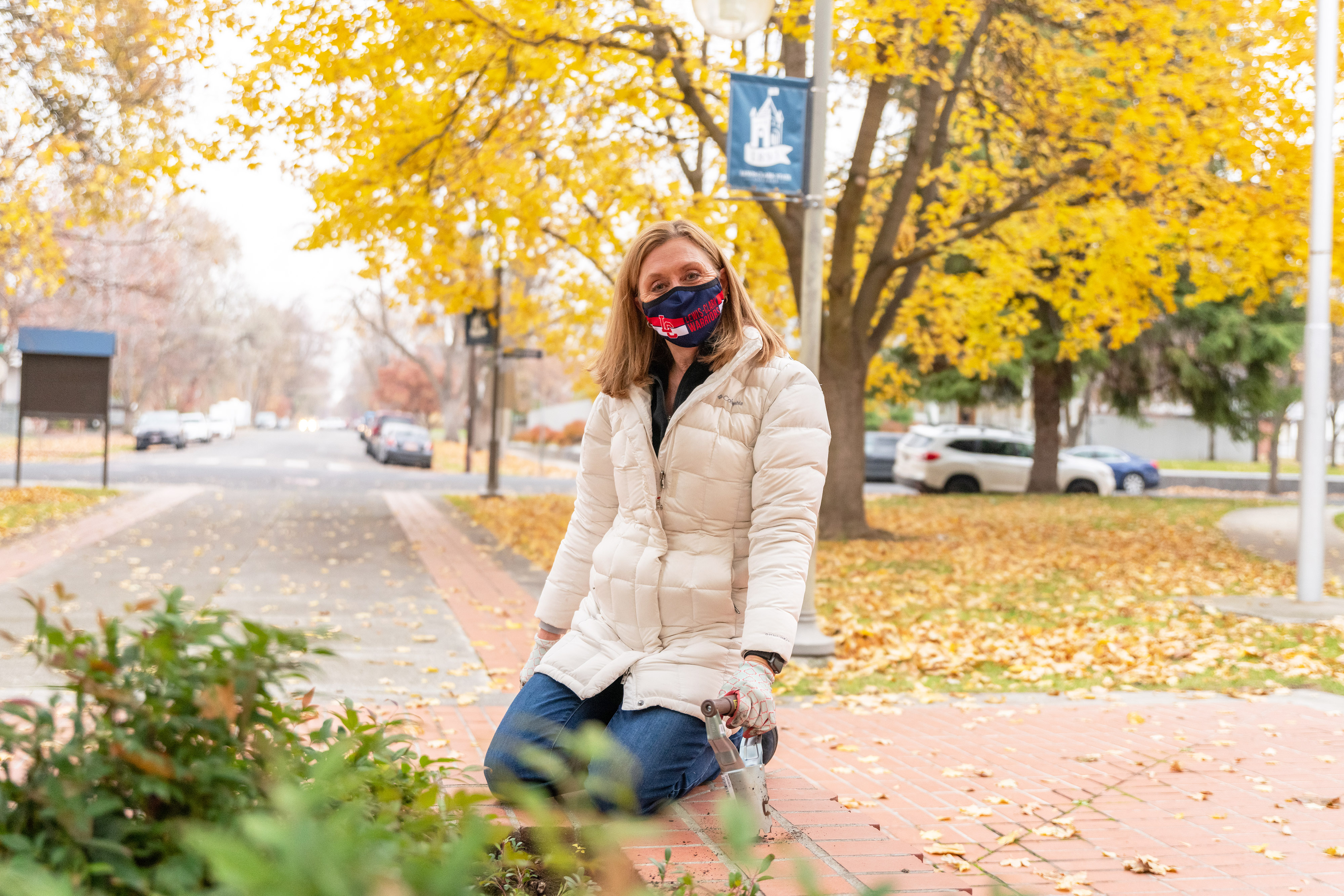 LEWISTON, Idaho – The bright and beautiful tulips that are in bloom on the Lewis-Clark State College campus are a vivid illustration of optimism and the promise of revival.
Last fall, during a conversation between Pemberton and Wayne Bolan of the college's Physical Plant grounds crew, an idea emerged to plant tulips around campus to signify the emergence of a new day and hopes for a bright tomorrow after the COVID-19 pandemic.
Led by Bolan and the grounds crew, with the help of LC State staff including Pemberton, a total of 2,021 red tulips were planted in the fall across all of LC State's campus properties, including in flower beds, around trees and buildings, and some open areas. The number of tulips planted represents the year that the college and community emerged from the pandemic.
Pemberton said tulips were chosen because of their year after year resilience followed by bright, bold, upright blossoms. The color red was selected because is it one of LC State's school colors.
Over the past couple of weeks, the tulips have bloomed, adding to the splendor of an already beautiful campus.
"Spring in the LC valley and most especially LC State's campus, is nothing less than magnificent," Pemberton said. "Campus is quite literally a cacophony of flowering trees and blooms accompanied by heady fragrances. It is beautiful, joyous and embodies our collective emergence from the pandemic, our renewal, revitalization, and the brightness of hope."
With the increasing availability of the COVID-19 vaccine, LC State administrators said students can expect a full college experience next fall. Open registration for fall semester is currently under way. The fall admission application deadline is Aug. 8 and students can apply online for free at www.lcsc.edu/apply.