LEWISTON, Idaho – Even with the physical pain starting to set in on this particular day, Lacey Schmidt finds it hard to hide her excitement for the future. And the 22-year-old appears to have quite the future ahead.
Lacey, who grew up in a remote area near Cavendish in Clearwater County, is one of 746 students who will graduate from Lewis-Clark State College on Friday, May 14. She will receive two bachelor's degrees (justice studies and general studies: social sciences), two associate degrees (liberal arts and behavioral science), and two minors (psychology and leadership), while maintaining a 3.89 grade point average.
Following graduation, she will wrap up her internship with the Idaho State Police at their District 2 office in Lewiston at the end of May. From there, upon completion of the requirements of a conditional job offer, she will leave for the Idaho State Police Training Academy in Meridian for 18 weeks where she will receive approximately 1,100 hours of instruction and training. If all goes as well as expected, following the 18-week academy and 16 weeks of field training, Lacey will become an Idaho State Trooper.
"I enjoy being that person who can relate to people and help them," Lacey said. "I've really enjoyed my internship and it really does feel like a family here. My experience working in District 2 and the people I work with are what really encouraged me to apply."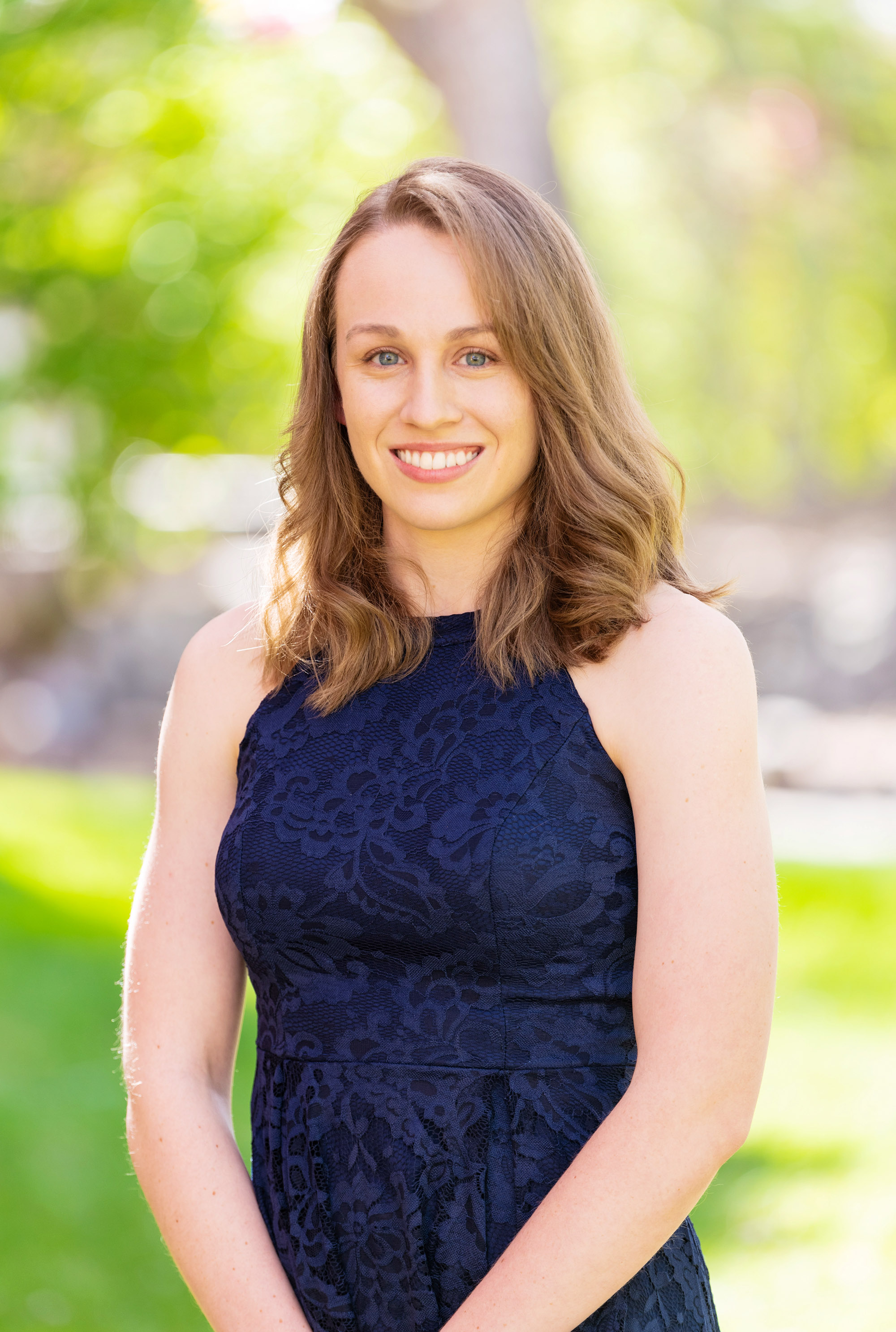 A few hours before her interview for this story, Lacey could be excused for not having the same enthusiasm. To help her prepare for some of the physical challenges of the academy, two ISP detectives from the district office put her through a high intensity interval training (HIIT) workout that included an elliptical warm up and five rounds of burpees, crunches, thrusters, pushups, and box jumps, among other things.
"I wanted to quit after by the second round," she said, laughing about the 45-minute workout with only short breaks. Thankfully, she said, one of the detectives was quick with encouraging words to push her through it mentally.
Challenging herself has become the norm for Lacey, exemplified by the degrees and minors she will earn at LC State where she has flourished. She leaves the college a much different individual from when she arrived on campus in the fall of 2016.
Prior to LC State, Lacey was home schooled at the family residence, which covers 75 acres. Being outdoors has always been a big part of her life. She grew up loving to hunt, fish and swim, but really wasn't sure what career path she wanted to follow. After earning her GED, Lacey began to explore graphic design schools in Seattle and culinary schools overseas, but later chose LC State for its affordability and its criminal justice program.
"As a teenager I thought about being a Fish & Game warden or something in law enforcement," Lacey said. "I've just always been fascinated with that line of work."
Lacey said, however, it wasn't easy for her to step out of her comfort zone. She was more comfortable with mostly keeping to herself, but did force the issue by taking small steps to became engaged in the college community.
"LC gave me that hands on learning experience where I could easily talk to my professors and interact with them," said Lacey, who is a first-generation college graduate. "I know if I had gone to a larger institution, I would have just walked into class and then left campus after the class was over. You don't get that personal interaction at a larger institution."
Lacey said the personal interaction with professors was really noticeable when she would meet with her advisor Gene Straughan outside of the classroom and had the opportunity to present a research project at a regional Pacific Northwest Political Science Association (PNMPSA) conference in 2018.
"There were about 15 undergraduate students and 50-plus graduate students who presented research. I told them about my experience at LC and they all said they wished that had an opportunity like that," she said. "It's just all the little things that help you get involved on campus."
Lacey's campus involvement included working as a part-time security officer, tutoring in the Student Success Lab, taking notes for the college's Disability Services office, being a member of the LC State Ambassador Honor Society and the National Society of Leadership and Success, and being the Justice Senator for the Associated Students of LC State (ASLCSC).
Off campus, she worked as a seasonal marine deputy with the Clearwater County Sherriff's office where she patrolled Dworshak Reservoir and the Clearwater River by boat, patrol car and on foot to identify boating safety issues during the summer in 2018, 2019, and 2020.
She says her four degrees and two minors almost came by accident. She said she knew she wanted to add a minor to her bachelor's in justice studies and adding a leadership minor stood out to her. While she was looking at the requirements in the LC State online catalog, she realized that she was close to earning other degrees through the program requirements. She decided to pursue the extra degrees and minors to become a more well-rounded person and to help offset some of the costs with scholarships.
That same type of in-depth research also helped her with her internship. She wanted to give Fish & Game a try, but her application was declined. She also applied for the Moscow Police Department in October of 2020, but after interviewing she was not given an offer because they felt she did not have enough life experience and was not available to take a position until she graduated. Determined to gain more experience, she researched about interning with the U.S. Marshall's office, the USDA Forest Service, and several local law enforcement organizations, but many weren't offering internships at the time because of the COVID-19 pandemic.
"I was bound not to give up, so I opened my laptop and typed in law enforcement internships in Idaho and did a Google search," Lacey said. "The Idaho State Police was the first internship opportunity to pop up."
She applied for an internship, but the problem was that it was an unpaid position in Meridian. Lacey asked the human resource representative if there were any openings in the District 2 office in Lewiston closer to home. The HR representative said she would check with the captain. A couple of weeks went by before Lacey got a call from the representative who told her she could possibly intern in Lewiston.
Lacey then had an interview in December and on New Year's Eve she received notice that she had a conditional offer to be an intern. Before she could begin, she had to pass an intense background and fingerprint check, and a polygraph test that detects lying based on the movement of her eyes, among other things. She was told she failed the polygraph test, but had the opportunity to challenge the results or withdraw from the process for the internship. She challenged the results, passed an additional condensed polygraph, and began her internship in March.
During her internship, she has experienced a variety of things, including ride-a-longs, studying cold cases, doing data analysis, and going through phone records where a phone had more than 300 gigabytes of information, including some 2,000 text messages. She's also helped at the front desk with filing important documents related to cases the Troopers, detectives, and a prosecutor's office handles.  The ISP office was flexible with her 250 internship hours so she could work around her school schedule.
"It's been a variety of things they have allowed me to do and I have really enjoyed the learning experience," she said.
During the internship, she was encouraged to apply to be an ISP Trooper. At first, she was hesitant because she wanted to make sure it was a place where she could have a career that aligned with her values and goals, as well as people who were like-minded and would appreciate the different perspective and skills she has to offer. However, after being there for a short time, she submitted her application because the colleagues she worked with embodied the mission statement, vision, and values of ISP, which align closely with hers.
After submitting her application and completing the written test, she said she was invited to test for ISP in Coeur d'Alene where 18 people were put through the Idaho Peace Officer Standards and Training (POST) Physical Readiness Test (PRT) which consists of a battery of five events: vertical jump, sit ups, pushups, 300-meter sprint, and 1.5-mile run. The next day, after passing the PRT, she had a one-on-one and oral board interview. At the end, Lacey said she was one of five who received conditional job offers requiring each person to pass a polygraph, background check, medical exam, and psychological exam before attending the Idaho State Police Academy.
Upon hearing that she was receiving a conditional offer, she started to tear up. "When I started my journey at LC, I never imagined that I would be a State Trooper. I had many doubters who tried to discourage me from having a career in law enforcement, and several who told me that I would have to start out at a smaller, less prestigious agency that offered less benefits and a lower salary".
However, thanks to the support of her family, friends, the LC State faculty and staff, her advisors Tim Cole and Straughan, and the staff at ISP, she was able to overcome her doubters and prove them wrong. In addition, her internship experience has only solidified her desire to become an ISP Trooper. "You hear people say 'I hate my job,' but I have really enjoyed all the things I've been able to do and the people I work with," Lacey said. She said she does have an interest in eventually becoming a detective with ISP down the road, but is open to the variety of career opportunities ISP offers.
"I am really grateful for the justice studies program at LC," she says. "I thought the program was great. If you are interested in a particular part of the program, they will help you pursue your interests. The college uses "Connecting Learning to Life" and that's really what you learn in the classroom. There is so much that you learn that you can use in life. I'm excited to use what I've learned and see where my journey will take me after graduating."