LEWISTON, Idaho – Lewis-Clark State College and the Nez Perce County Historical Society have signed a Memorandum of Understanding (MOU) for the support and preservation of the Beuk Aie Temple, which is on display at the LC State Center for Arts & History, located at 415 Main St. in Lewiston.
The MOU allows both parties to collaborate on the display in a historically appropriate manner and to establish an advisory committee, which will provide expertise and advice regarding the preservation of the display. The MOU encourages on-going programmatic support and preservation efforts, which pay tribune to the Chinese community and their contributions to the region.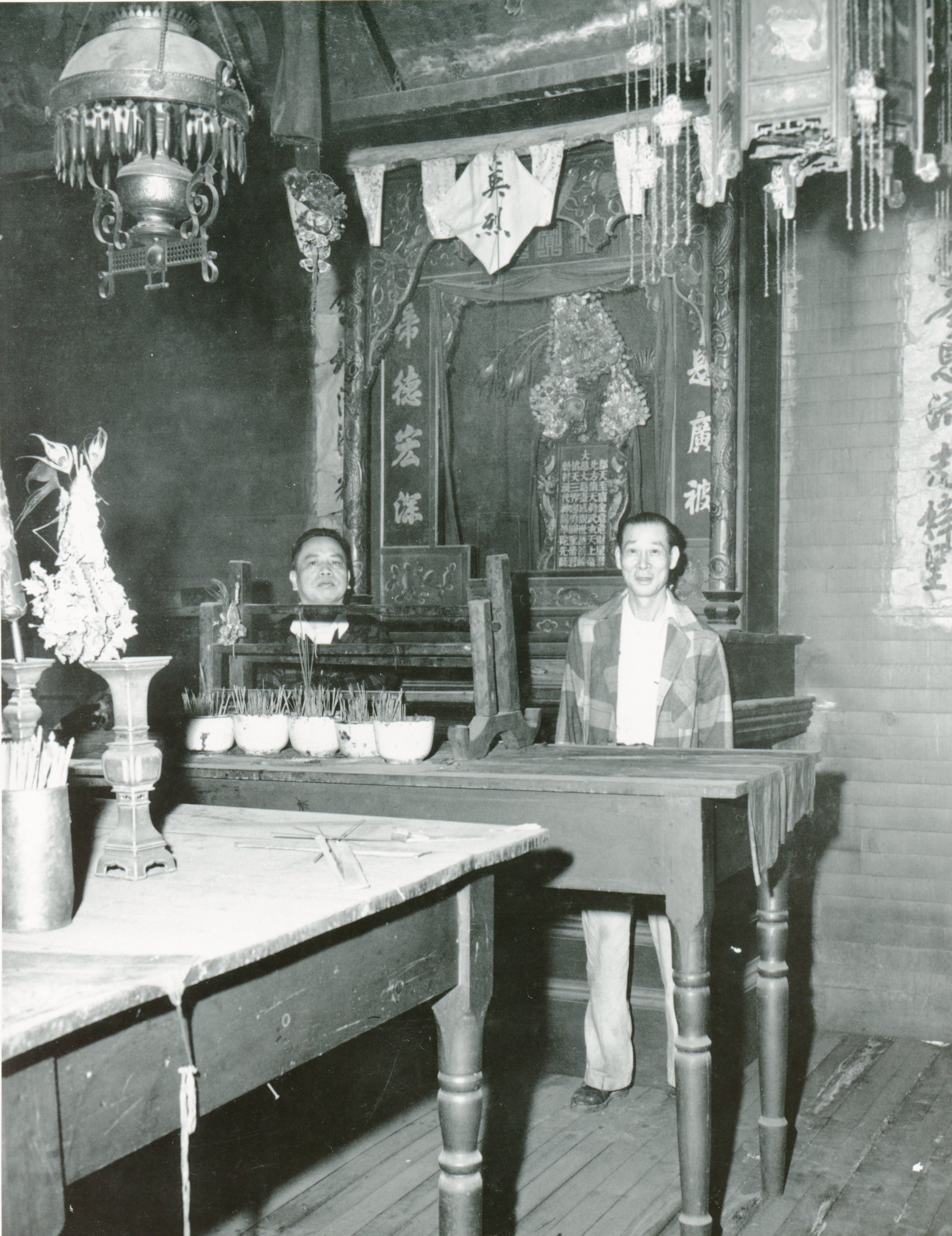 The Beuk Aie Temple consists of artifacts from the Lewiston Chinese Temple, which was razed in the 1959. With the discovery of gold near Pierce, Idaho, in the 1860s, thousands of miners, including those of Chinese decent, rushed to the area. Most the Chinese men who came to the area were from the Toishan district of China's Guangdong Province. They brought with them their religion, a form of Taosim that combined elements of Confucianism and Buddhism with traditional folk practices and mythology. In 1890, a temple was built to serve as their house of worship. The temple remained for 69 years.
When LC State acquired the historic First Security Bank in 1991, it became the home to the Center for Arts & History. Shortly after obtaining the building, the Beuk Aie Temple Society decided to contribute the temple artifacts to the Center for a permanent exhibit. Extensive restoration and cleaning of the century-old artifacts began shortly thereafter and the Beuk Aie Temple was dedicated in October 1994. The three-room exhibit on the building's second floor remained open until a fire forced its closure in 2009. The exhibit was reopened in 2013.
The Beuk Aie Temple exhibit contains cooking utensils, mining implements and other items that chronicle how the Chinese made their living, along with the temple. The exhibit's main feature is an elaborate alter carved with dragons, phoenixes, pomegranates and Chinese characters.
As part of the MOU, LC State and the Nez Perce County Historical Society will work together on temple display and accessibility, preservation and maintenance, artifact storage and rotating displays, and grant/funding support and application efforts.
The permanent exhibit, which is owned by LC State, is on display noon-4 p.m. Monday through Wednesday. Admission is free, but donations are gladly accepted.
For more information on the Center or the exhibit, contact [email protected] or call 208-792-2447.