LEWISTON, Idaho – Fred Chilson, who has served as interim vice president for Academic Affairs the past year at Lewis-Clark State College, will take over the provost/vice president position permanently after a nationwide search, LC State president Cynthia Pemberton announced on Friday.
Chilson, who also has served as dean of Graduate Studies, officially begins his new position on Monday.
Chilson was selected from four finalists who interviewed on campus for the position in March. The position drew 34 applicants before a search committee narrowed the pool to the finalists.
"It's my pleasure to welcome Dr. Fred Chilson to a permanent leadership position as provost/vice president for Academic Affairs," Pemberton said. "Dr. Chilson rose to the top from among a strong and varied finalist pool."
Chilson has a strong background in higher education with nearly 20 years of experience. He has worked at four institutions, including three he also taught at.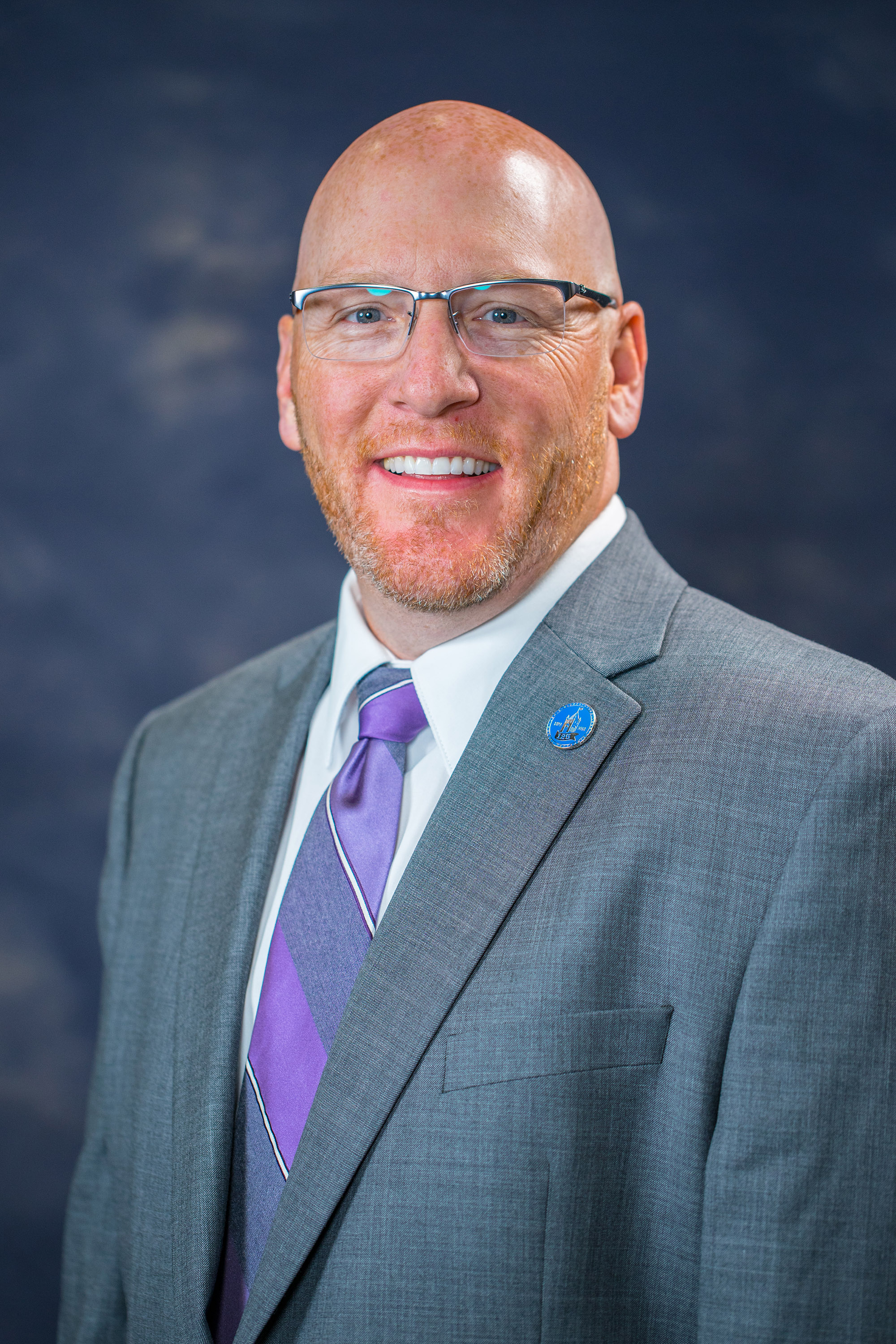 "In particular, Dr. Chilson's solid background and expertise across the liberal arts and sciences, professional studies and career technical education, combined with an accomplished record of scholarly productivity and achievement, make him well-suited to provide academic leadership to and for LC State," Pemberton said.
Chilson joined LC State in 2018 as the dean of the School of Professional and Graduate Studies. After some reorganization, he was named dean of Graduate Studies and the interim provost/vice president for Academic Affairs last July.
"I am delighted for this new appointment and the ability to continue working at such a fine institution," Chilson said. "LC State has an exceptional reputation for strong academics with outstanding, dedicated faculty and staff that have an unmatched focus on student success. As a Wallace, Idaho, native and first-generation college graduate, I want to ensure my new role as provost/vice president of Academic Affairs helps clear pathways for students to be 'successful leaders, engaged citizens, and lifelong learners,' all while supporting our academic and CTE program and faculty needs."
Chilson earned his bachelor's degree in corporate training and a master's in education: human resource development at Idaho State University. While working on his master's, he was operations manager at Advance Industrial Supply in Pocatello. He later earned his doctorate in curriculum and instruction from New Mexico State University.
In 2002, Chilson joined Eastern New Mexico University as an enrollment services international student director and advisor. At the same time, he was an instructor for family and consumer services, and agriculture for CTE. 
In 2005, he went to Adams State College in Colorado as an assistant professor and graduate coordinator. Chilson then joined the University of Montana Western in 2008 as an assistant professor. During his decade at the university, he became a full professor, served as division chairs for Business, Health and Human Performance, and Equine, and department chair for Business and Technology. He was named dean of the newly created School of Professional & Graduate Studies at LC State in August 2018.
He has served on a variety of committees at each institution and also has been active in research. He has teamed up with a colleague to research a variety of topics, both academic and non-academic, and the two have co-authored several publications and books on their findings.
Chilson also has been involved with accreditation in higher education for more than 16 years and has traveled extensively throughout the world, visiting institutions in Europe, China and elsewhere. He served as the executive chairman of the Board of International Accreditation Council for Business Education.
"Dr. Chilson's record demonstrates his commitment to the teacher-scholar model," Pemberton said. "A model through which scholarly engagement and productivity are embraced to drive and connect teaching and learning outcomes to real-world applications, experiences and life."
LC State will conduct a search to replace Chilson as dean of Professional Studies.