For Erick Larson, it was simply a student internship while attending Lewis-Clark State College that changed his career trajectory and landed him with the rewarding and challenging position of president and CEO of Huron Regional Medical Center in South Dakota.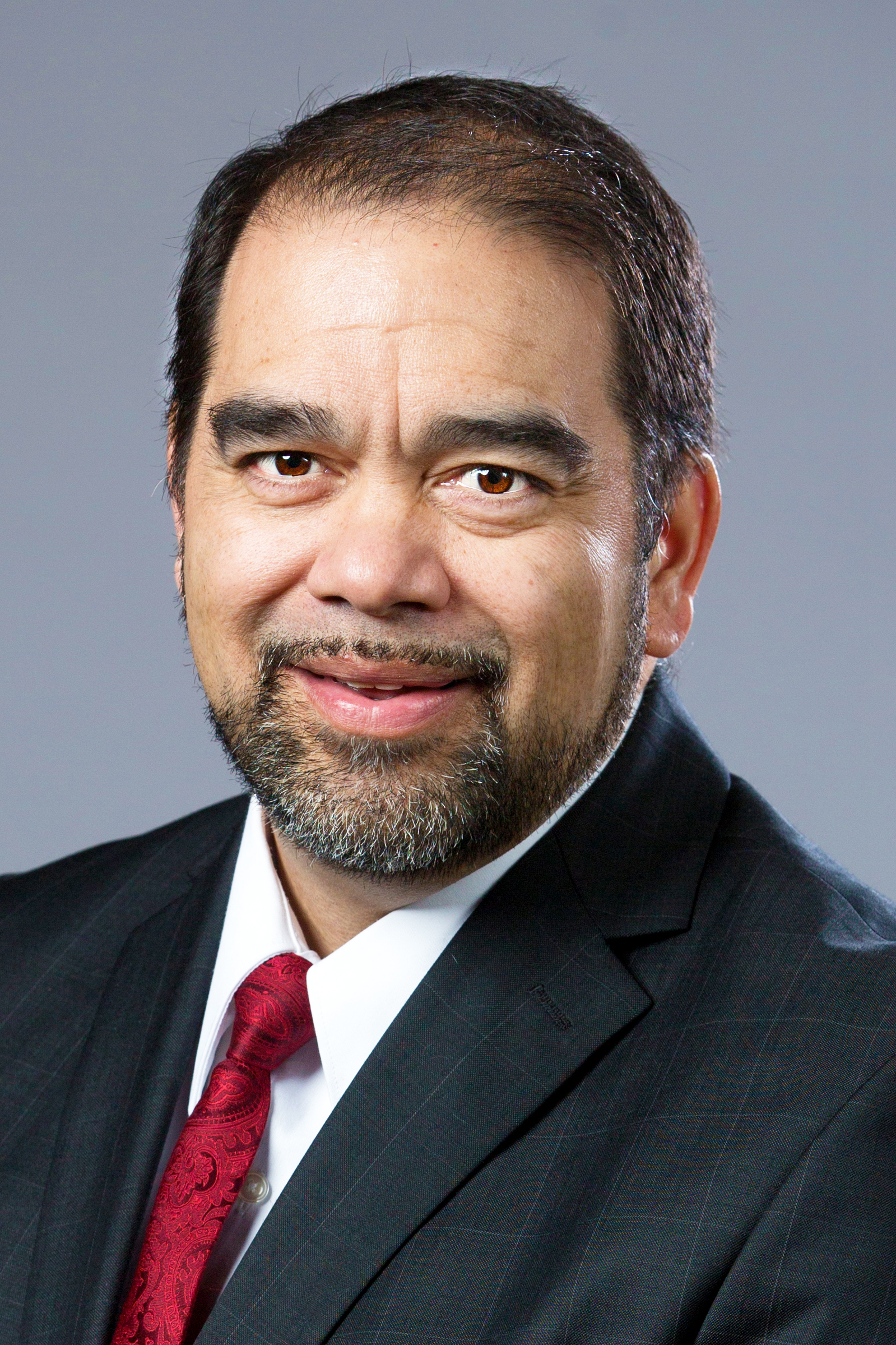 Erick grew up in Lewiston and attended Ricks College in Rexburg for two years before transferring to LC State in 1992. The college was a natural fit for him because his father, Jay, was a professor at LC State and his sister had recently earned her nursing degree there.
Attending LC State also was practical for him. Erick was married and had a baby daughter born prematurely so having his parents and family around helped him balanced life, family and school.
"Certainly, my father was a big influence being a professor there and having family close, it just made a lot of sense to live in Lewiston and go to LCSC," Erick said. "But ultimately what I appreciated LCSC for at the time was that community feeling. It was a big college in a small town. It was really welcoming and I have a great experience there."
While attending LC State, he received a student internship at St. Joseph's Regional Medical Center in both the business office and as a registration clerk in the emergency room.
"I knew I wanted to be in health care in some way," he said. "My older sister had earned her nursing degree at the college. Health care kind of had its own culture and was like a world within a world. There is the business side, the service side, the innovation side, and the technical side. There was a lot to be involved with."
It was during his internship when he agreed to go work in the IT department with computer operations at the hospital. He went to school and worked the ER registration desk during the day and then was an IT support person during the evening.
"It really taught me a lot and I enjoyed my time there," Erick said. "I thought I had a great experience with my internship. I know I matured significantly and really learned a lot. It set me up on the course of my career and got my foot in the door, so to speak. I'm a big advocate of internship programs because it really worked for me and my education, and I attribute that to LCSC."
Erick graduated in May of 1995 and faced the decision of going to graduate school or, as he said, "pay the bills." He chose to accept a job in the IT department at Mid-Columbia Medical Center in The Dalles, Ore. He spent 23 years there climbing the career ladder, starting out an information security officer, moving on to assistant director and then director of IT, and finally as Chief Information Officer (CIO) and vice president.  He and his wife Nicola raised their two children, Malia and Bryce, there.
When Bryce left for college, Erick and Nicola decided on a new adventure and in 2018 he accepted a job as CIO at Southeast Alaska Regional Health Consortium, which has headquarters in Juneau. Erick said Alaska is beautiful and they enjoyed their time there, but the job required him to be on the road a lot, traveling to different villages and cities.
Prior to moving to Alaska, Erick had discussions with Huron Regional Medical Center officials and its CEO David Dick, who tried to hire him. Huron officials were persistent and finally got Erick to agree to become its CIO in January of 2020.
"Then the pandemic hit in March and things got a little crazy," Erick said.
The pandemic changed Dick's future plans. Originally, the plan was for Dick to groom Erick for the CEO position down the road. However, Dick announced he would retire a short seven months after Erick arrived. The Huron board of directors then approved Erick as its new leader in August of 2020. Huron is a 25-bed critical access hospital in a town of around 13,500 in central South Dakota.
"It's been stressful and rewarding at the same time," Erick said. "I was new to the organization and only here seven months before being appointed CEO. The staff was trying to figure out what kind of leader I was and I was trying to manage through the pandemic. It was really gratifying to see our team pull together. But it was tough. We were the first hospital in the state to have someone expire from the virus so we were put on the map pretty earlier. I certainly learned a lot."
He again has his family around him as well. Maila, 28, is dialysis technician at Huron, while Bryce, 23, is attending medical school in New York and has committed to come work in Huron after his residency.
"There's something different every day and I really enjoy servant leadership," Erick says of his job. "I'm drawn to serve in healthcare. I believe in serving others. You try to find those opportunities for a better tomorrow and healthcare gives you that opportunity. I have a thirst for learning and wanting to make things better."
Erick said he still remembers several things about the LC State campus. He enjoyed going to watch basketball games at the old Warrior Gym and he played American Legion baseball with Ed Cheff as his coach.
"I spent a lot of time at the college and have a lot of fond memories," Erick said. "I remember I was trying to figure out who I wanted to be and what I wanted to do. I look back and realize I had the good fortune to be at LCSC because I had a great experience there and it opened the doors to where I am at now."
Along with bachelor degrees in nursing and business administration, LC State also now offers a graduate certificate in nursing management and leadership. For more information on these degrees or LC State, visit www.lcsc.edu.