Small Business Development Center
We provide no-cost business consulting, financial and marketing analysis, start-up support, strategy and plan development assistance, data and practical information, and useful connections.  
SBDC Introductory Video
We are part of a nationwide network of Small Business Development Centers.  Our goal is to positively impact North Central Idaho by strengthening small businesses through our knowledge, connections and resources.  We can help you explore solutions for questions like these:
How do I make my business stronger?
How can I acquire capital for my business?
Is my growth strategy working?
How do I start a business in Idaho?
What are the resources for free or low-cost business seminars and lectures, including on demand courses?
How do I obtain confidential, low pressure, no cost business coaching with a knowledgeable and experienced local consultant?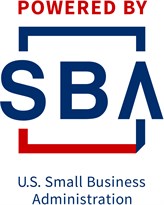 Funded in part through a Cooperative Agreement with the U.S. Small Business Administration.  All opinions, conclusions, and/or recommendations expressed herein are those of the author(s) and do not necessarily reflect the views of the SBA.  SBA's participation or support is not an endorsement of any product, service, or entity.
Important Notice
Please note, the Idaho Small Business Development Center at Lewis-Clark State College does not provide legal advice, legal services, or any tax advice.  The previously mentioned includes any individual, entity, or institution whatsoever affiliated with our office.
Please further note, we do not represent you or your organization as an attorney, and no attorney-client relationship is formed either through any communication, including electronically in any format, or through any service(s) offered by the Idaho Small Business Development Center, Lewis-Clark State College, or any other affiliated individual, entity, or institution.  As those mentioned above do not offer legal services, legal advice, or tax advice, for any legal/tax questions, issues, or advice, please contact a qualified attorney and/or certified public accountant.