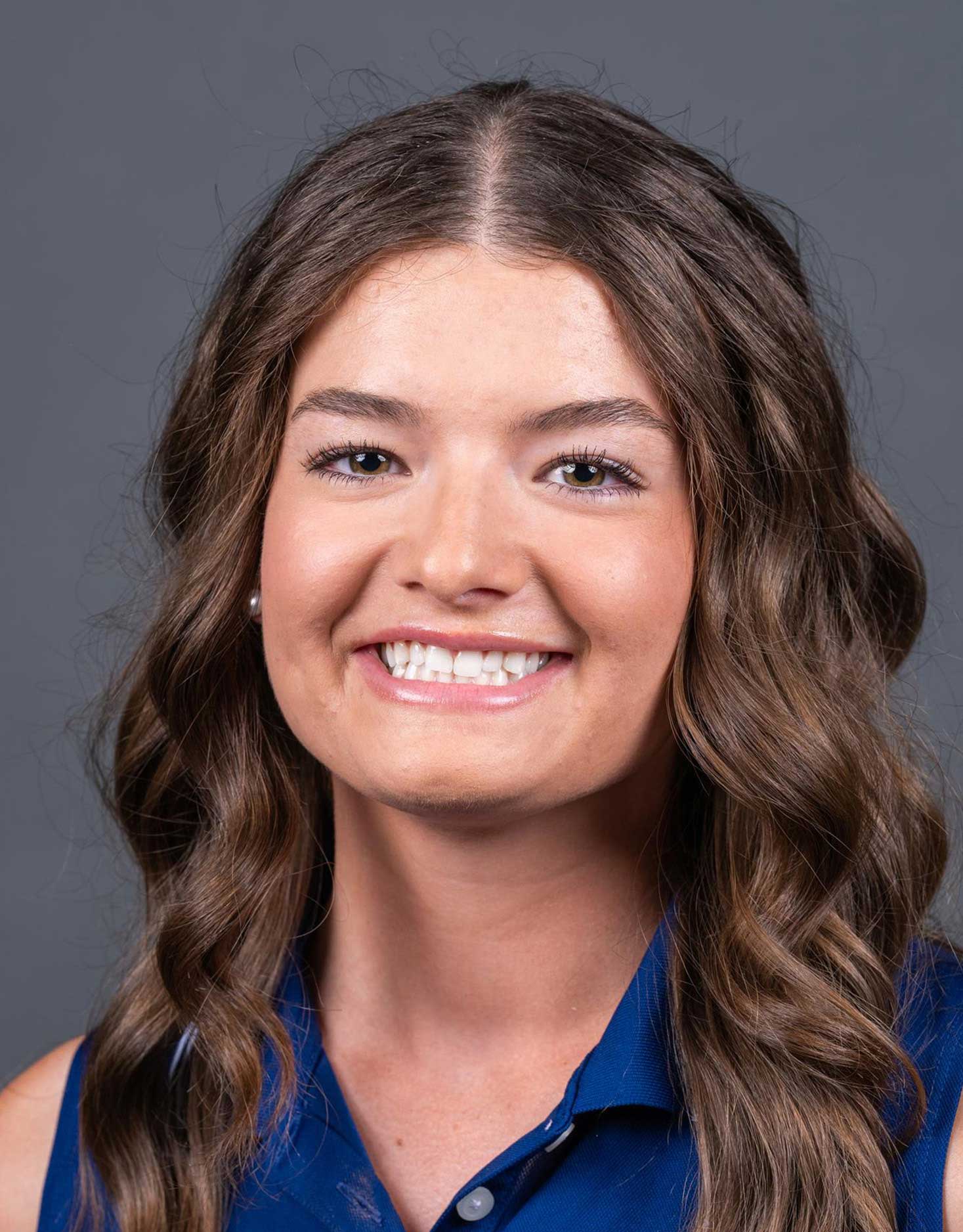 Alexandra (Alex) Schmidt made the most of an extra year of eligibility on the LC State women's golf team by earning all-Cascade Conference honors for the second time. Schmidt helped the Warrior women to a second-place finish in the conference tournament by placing sixth overall. She also tied for fifth on the season in scoring average in the conference.
Alex, who came to LC State on a golf scholarship from Regina, Saskatchewan, used that same determination in the classroom. She is a double major and will earn degrees in both business administration and accounting.
Because the COVID-19 pandemic gave Alex the option for coming back for another season, she leaves the golf program as one of its most decorated athletes. She earned first-team all-league honors three times, including once in the Frontier Conference, was a second-team selection her freshman year when she was also named the Frontier Conference's Freshman of the Year, and was named conference Player of the Week twice. She also earned NAIA National Golfer of the Week honors earlier this spring when she won the LCSC Warrior Spring Invite and then finished second in the Puget Sound Spring Invitational later that week.
In the classroom, she earned both Daktronics NAIA Scholar-Athlete and Academic All-Cascade Conference for three straight seasons. She also earned academic honors one season in the Frontier Conference.
With a rich history of golf, it's no surprise Alex plans to return to Regina after graduation to work for Golf Saskatchewan, the official governing body for amateur golf in the province. She will be the manager of sport and development.
"I am excited for so many new opportunities in the workforce and being able to use all the skills that I have learned in the classroom from LC," Alex said.
Alex also served on the Student-Athlete Advisory Council at the college on the volunteer committee and was its chair this past year.
"I loved the small campus and classrooms, professors really took the time to get to know me and help me succeed," Alex said about attending LC State. "I also loved being a part of a team and the immediate friendships I was able to make, which made my experience at LC so enjoyable."