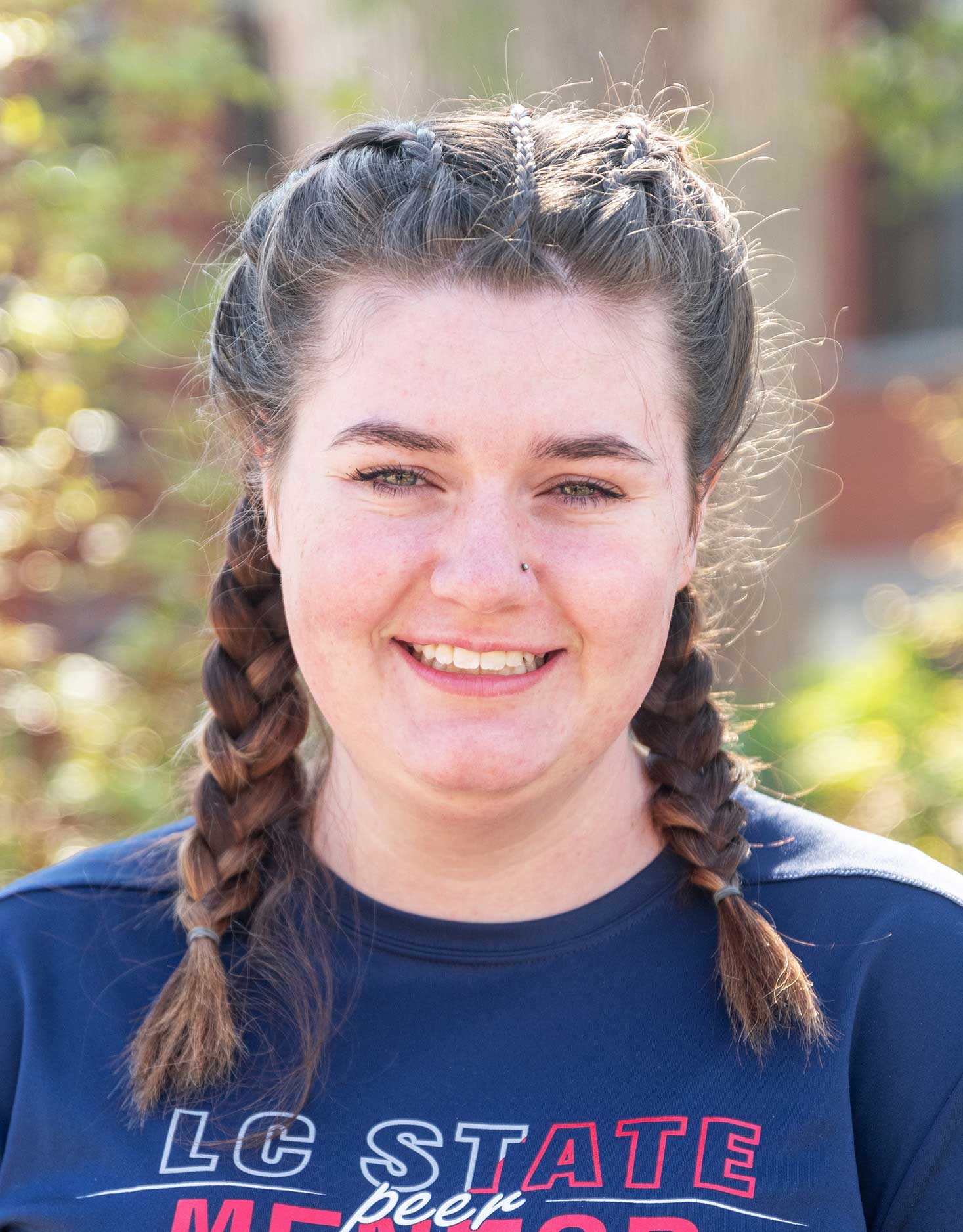 Helping others with their college journeys has been a part of Emma Hartley's journey at Lewis-Clark State. The native of Kuna has been a peer mentor for the last three years, including serving as a peer mentor coordinator this past year.
At LC State, peer mentors help students build a foundation for their success. They work closely with students enrolled in the New Student Orientation class to help them connect with the LC State community as well as provide academic, social and emotional support. This includes introducing them to additional campus resources, policies and procedures.
Emma enjoys helping others, something she did growing up in Kuna, Idaho, by Boise. After graduating with a degree in paralegal studies, a minor in pre-law and an associate's degree in justice studies, Emma plans to move back home and find a paralegal job.
"I am the most excited about starting a career as a paralegal," Emma said. "I think my degree and campus activities have set me up for success and I'm just excited for the next step."
Emma said she is grateful for her time at LC State.
"I have enjoyed the staff and professors," she said. "They have been fantastic and caring, I would not have been able to succeed without them. Two people who have really helped me are my advisor/professor Natalie Holman and Andrea Baldus in the First Year Experience. They have both been there for me and have been people I know if I had a problem I could go talk to."
As for advice for others, Emma said to challenge yourself.
"Don't be afraid to get out of your comfort zone," she said. "I would never have done the things I have done if I had not gotten out of my comfort zone."