Outstanding Teacher Educator Award
This award was created to recognize individuals for their contribution to the process of developing teacher candidates. They are individuals who have provided outstanding service to the cause of teacher education through their dedication, creativity, initiative, service, inspiration, and mentoring. Nominations and selection for this award will be made by Teacher Education Division faculty vote in March.
About Our Most Recent Recipient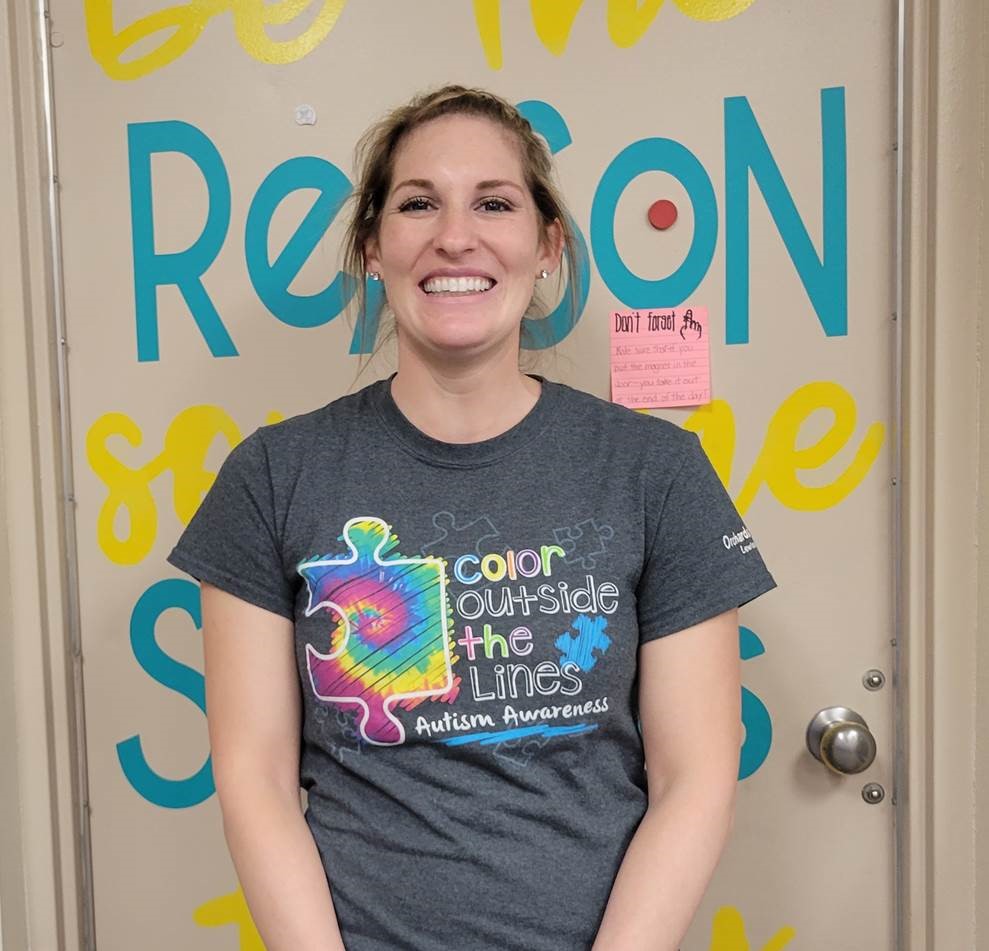 Dani Bozutto, who teaches grades 1 and 2 at Orchards Elementary School is this year's recipient of the Outstanding Teacher Educator award presented by the Teacher Education Division of Lewis-Clark State College. "For more than seven years, Dani has welcomed LC State students to her classroom, sharing with them her expertise in practical and unforgettable ways," said Mark Haynal, Chair of the Teacher Education Division. "Teachers like Dani, who help us train new teachers, are our most important partners."
Bozzuto has hosted eight student teachers and scores of LC State students taking teacher education courses that have a clinical experience requirement. "Because I had such a positive experience at LC State, I couldn't wait to start helping the Teacher Education Division train new teachers," said Bozzuto.
"Shauna Castellaw, who mentored me when I did my student teaching is a saint," said Bozzuto. "She taught me how to be positive about each day and how to truly appreciate the weird things kids do and find the good in each of them."
Bozzuto's advice to LC State's current teachers-in-training is to take everything in, ask as many questions as possible and never, ever miss an opportunity to learn or try something new. "But, the most important thing is to build a relationship with each child you teach," explained Bozzuto. "The children we teach are the most important people in the world!"
It was while she was in high school, working as a swimming instructor, that Bozzuto decided she wanted to become a teacher. "I found I loved working with children, that I looked forward to teaching them," said Bozzuto.
Bozzuto decided to attend LC State after participating in a volleyball tournament on campus. "I thought the campus and city were just the right size and the people were all so kind and friendly," said Bozzuto. She graduated with a degree in elementary education in 2011. Since then she has taught for Lewiston Public Schools, where she was named Elementary Teacher of the Year in 2019.
Past Recipients
Spring 2021- Dani Bozzuto, 1st and 2nd Grade Teacher, Orchards Elementary School, Lewiston, Idaho
Spring 2020- Merrie Rampy, Adjunct Professor, Teacher Education Division, Lewis-Clark State College
Spring 2019 -Tim Sperber, Principal, Whitman Elementary School; Lewiston, Idaho
Fall 2018 - No award given
Fall 2017 - No award given
Spring 2017 - Becky Pickard, Teacher/Athletic Trainer, Genesee Joint School District; Genessee, Idaho
Fall 2016 - No award given
Spring 2016 - Marlene Forsmann, Paraprofessional, Prairie Elementary School; Cottonwood, Idaho
Fall 2015 - Wesli Houston, 3rd-4th Grade Teacher; Webster Elementary School; Lewiston, Idaho
Spring 2015 - Troy Pottenger, PE/Health Instructor; River City Middle School; Post Falls, Idaho
Fall 2014 - Shawn Bowman, Music Instructor; Asotin Middle/High School; Asotin, Washington