Logo Whitespace
Whitespace around a logo is important as it keeps typography, images, and other elements from crowding an official mark, making a design look too busy and the brand unclear.
As a rule of thumb, designers should attempt to maintain whitespace around a logo element that is at least as large as the clock tower flag. This rule should be implemented (albeit it approximated) when using the interlocking LC and any other logo as well.

Improper Usage (rules apply to all logos)
To maintain a strong and consistent visual brand, LC State's logos must be used carefully and consistently. The following misuses and all other deviations from branding guidelines are prohibited. If you have questions or need support in placing/using an official logo properly, please contact the Communications & Marketing Department.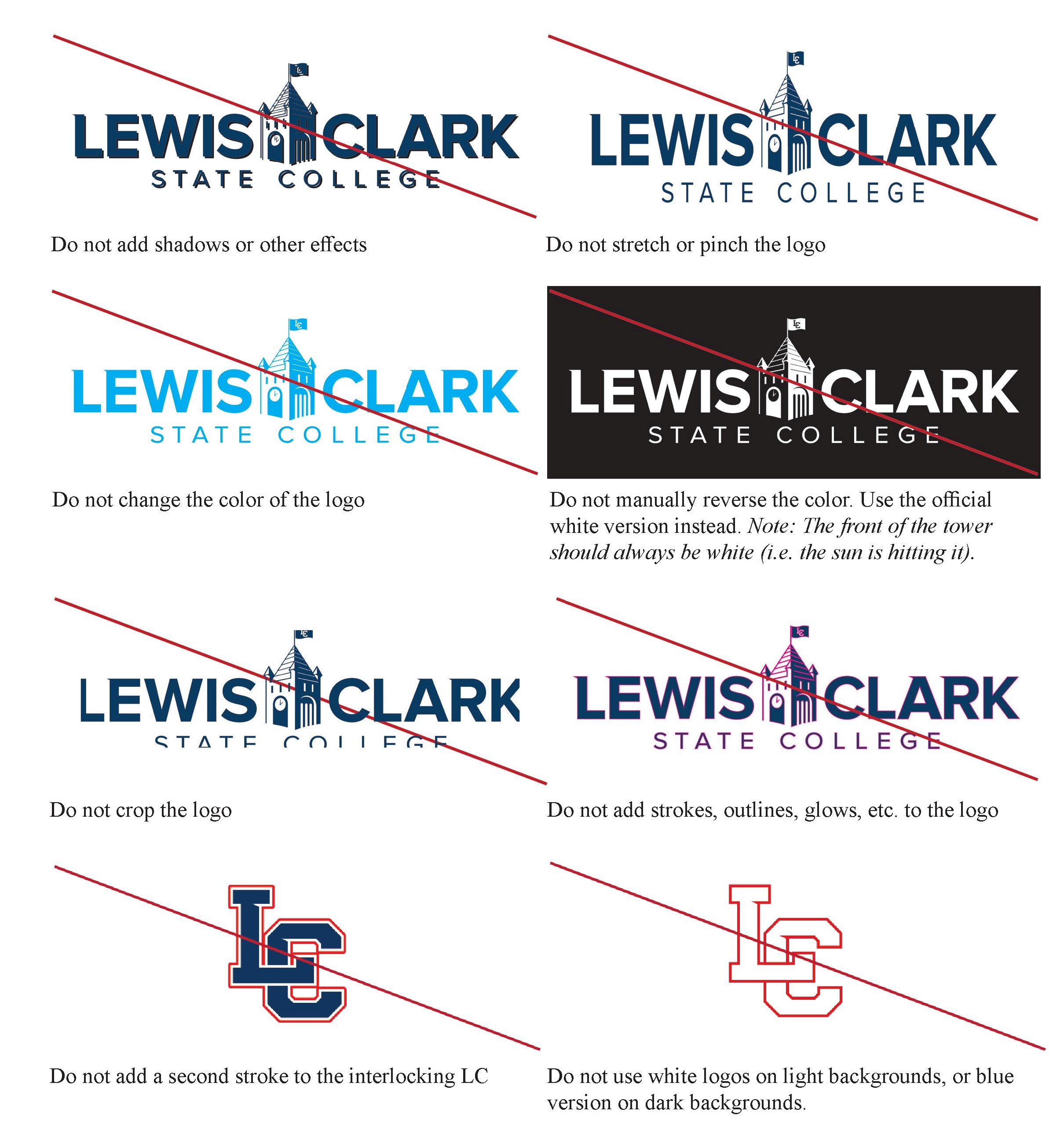 Old Logos
Materials containing old logos are no longer to be used. All materials must utilize the newest brand elements. Older logos include these and all other variations: