Nametags
Official LC State nametags, using brushed silver and rounded corners, are available through Northwest Engraving in Lewiston. The cost is $8 per nametag ($6 apiece if you order 10 or more). The artwork is already on file. To make an order, simply provide a list of employee names and titles via the contact options available.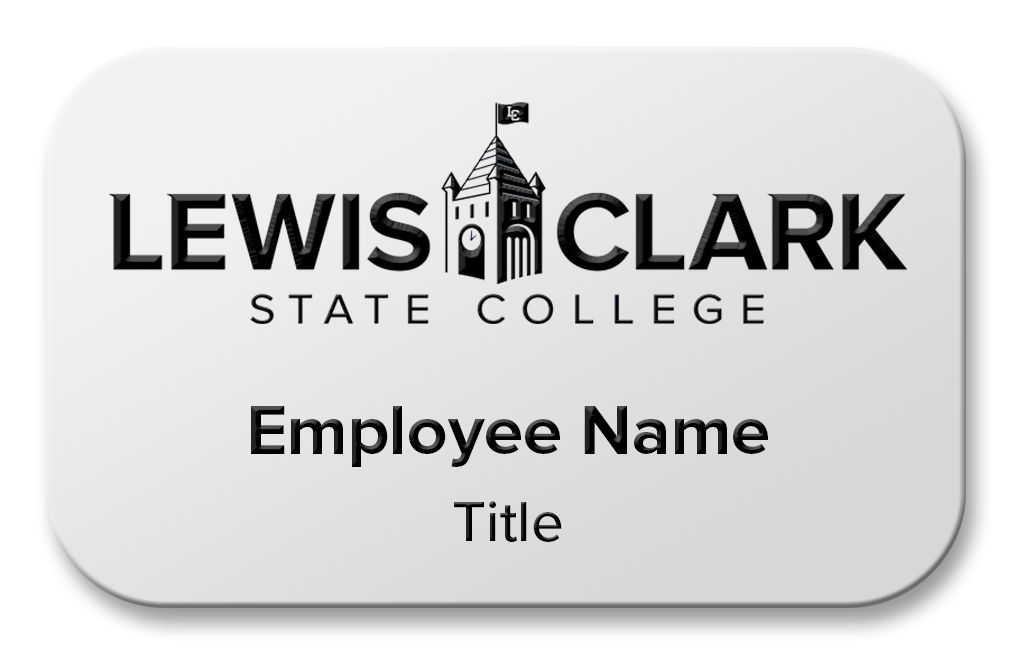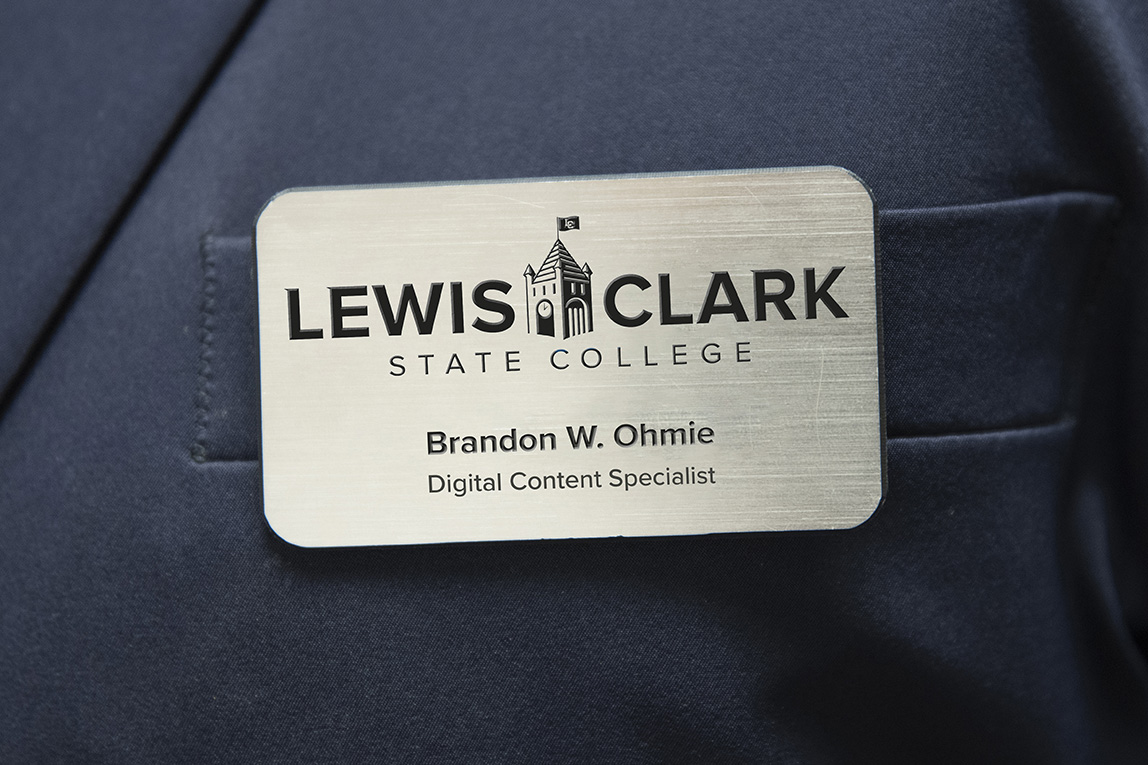 Tablecloths
LC State tablecloths, using Warrior Blue and white lettering, are available through FASTSIGNS in Lewiston. The artwork is on file and the price, as of early 2020, is around $130 apiece. Tablecloths that are used primarily externally should utilize the primary mark, while tablecloths used internally are free to use customized department/program logos ("locks").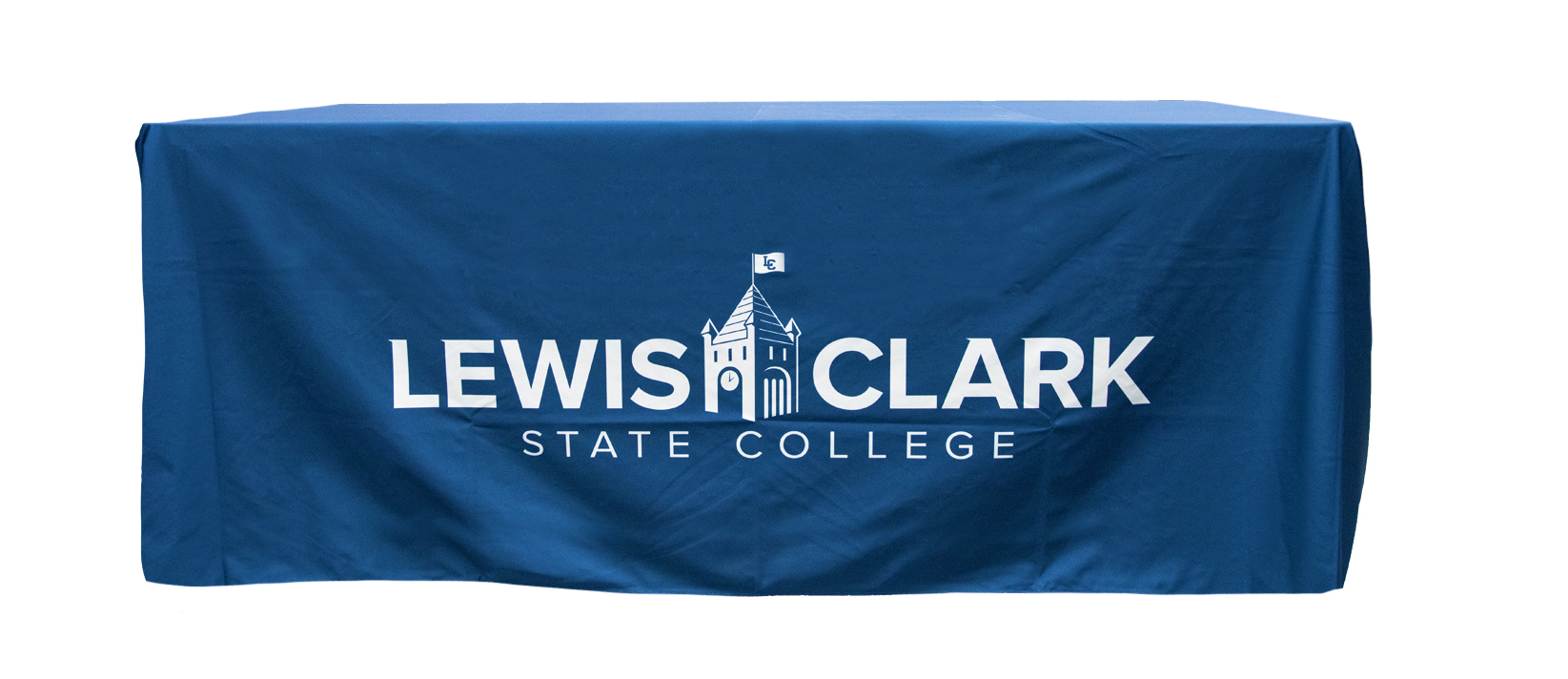 Retractable Banners
Retractable banners to accompany table displays can be ordered and printed at campus print: [email protected], 208-792-2252, Sam Glenn Complex, 213. The two designs below, which are meant to be displayed together and are part of the "Do More" campaign, are available for order and recommended for recruitment and promotional events.