The official marks of Lewis-Clark State College serve as primary identifiers of the institution and must be used in all visual communications. Use only approved versions.
The "Big 5" Branding Guidelines
Use official LC State colors, including Warrior blue primarily (Colors)
Use official LC State fonts (Proxima Nova, Arial)
Do not manipulate or take artistic liberties with official logos (Logo Usage)
Use Lewis-Clark State College on first reference and LC State on second
Not sure? Contact the Communications & Marketing Department
Primary Mark
The primary mark; featuring the college's full name, iconic clock tower, and contemporary wordmark; must be included on all official publications. Note: The front of the clock tower should always be light (i.e., the sun hitting it).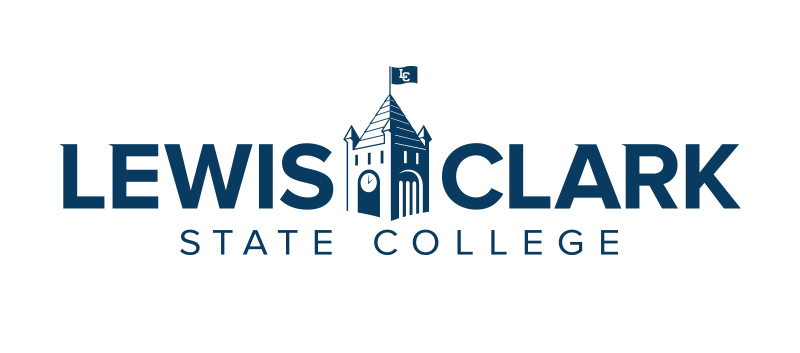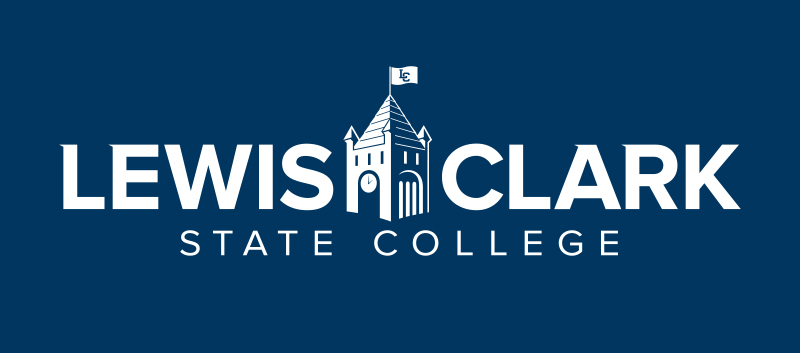 The Clock Tower
Completed in 1895, Reid Centennial Hall was LC State's first building and is easily its most iconic, thanks to its clock tower. In 1917, half of Reid Hall and much of the tower were destroyed by a fire. In 2018, to mark the college's 125th anniversary, the tower was fully restored with its flag flying high.
The clock tower symbolizes LC State's spirit of perseverance and is a welcome addition to any publication.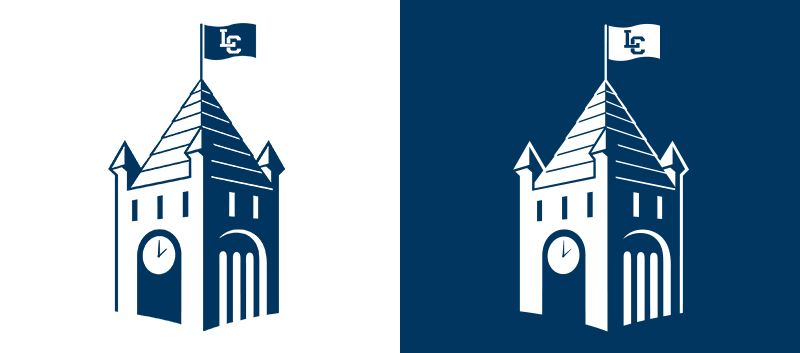 Interlocking LC
LC State's interlocking LC is a central part of its brand, especially when it comes to Warrior athletics. The 2020 brand rollout retains the former interlocking LC design (released in 2015), with only slight variations. The interlocking LC is approved to use on any publication.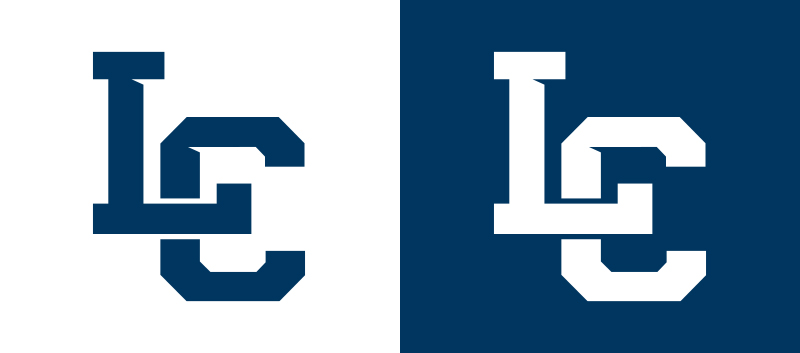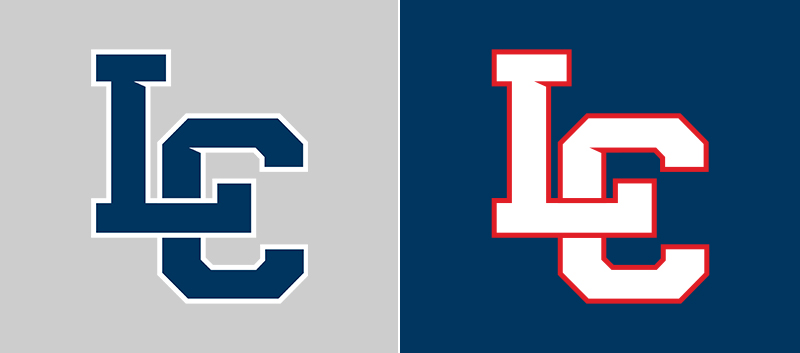 Interlocking LC - Blue (PNG, EPS)
Interlocking LC - White (PNG, EPS)
Interlocking LC - Blue Stroke (PNG, EPS)
Interlocking LC - White Stroke (PNG, EPS)
"Do More" Graphic
In conjunction with the 2020 brand rollout, LC State has launched the "Do More" tagline and advertising campaign. The concept is built around the fact that 100% of the college's programs have an experiential learning component. This means that LC State students do more in the classroom, and this experience helps them do more after graduation. Learn More. Do More. LC State.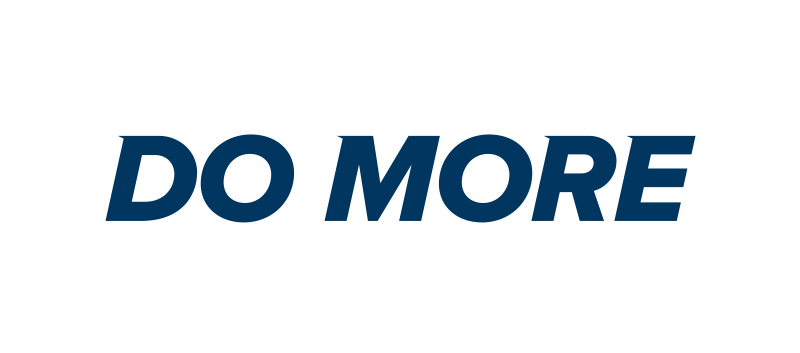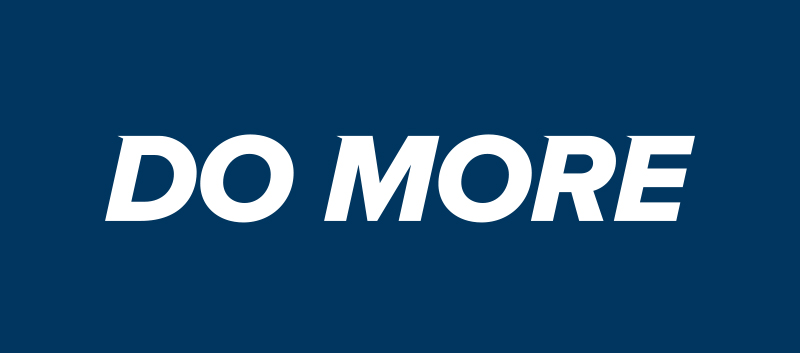 #LCState Graphic
#LCState serves as the college's primary hashtag for social media purposes (#TheWarriorWay is still usable to denote high achievement). As such, the following graphic has been developed to serve in publications. Because their size and style are similar, the hashtag and the "Do More" graphic can be juxtaposed to complement each other in design.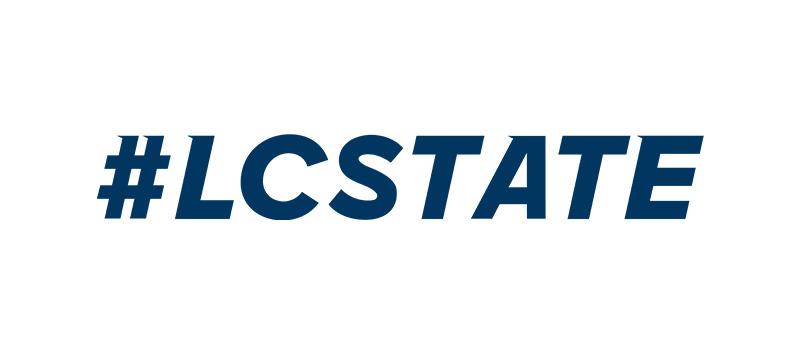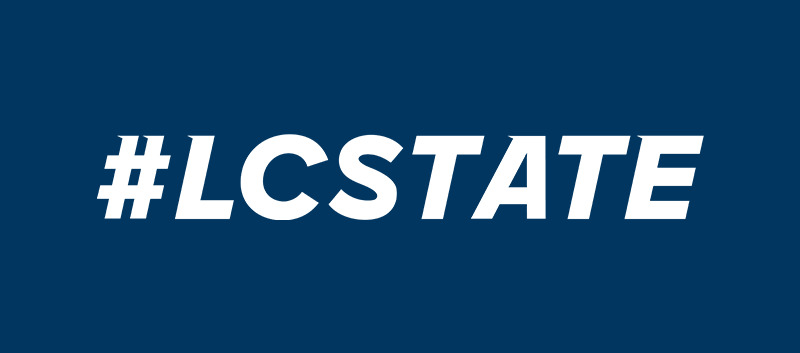 Division/Program Locks
Secondary logo configurations (called "locks") specific to departments, divisions, programs, etc. are contained in the folder linked below the following examples. If your logo is not listed, contact the Communications & Marketing office. The primary purpose of locks is to differentiate units internally. For external purposes, the use of the primary mark and not a lock is recommended.
Examples: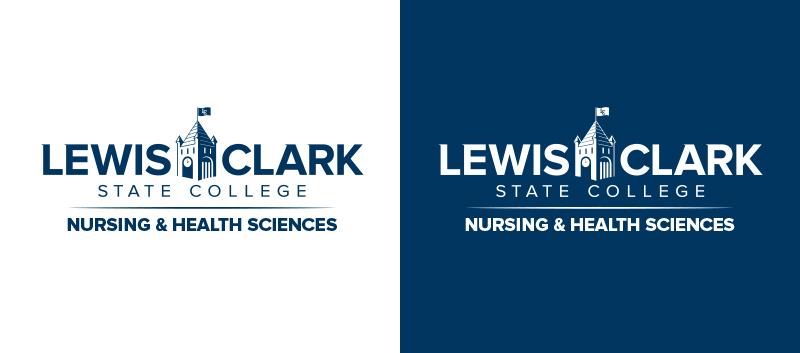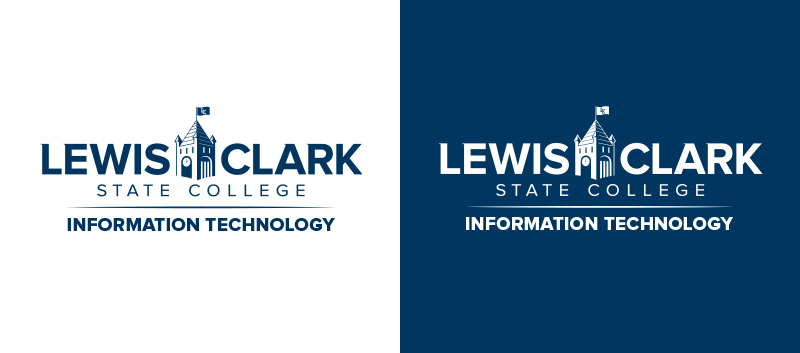 Note: PNG files are for easy viewing and use (use for the web, simple documents, etc.). EPS are high quality (vector) print files and require specialized software to open (send to vendors for merchandise, apparel, quality prints, etc.).