Photography Style
A key part of LC State's visual brand and storytelling is the use of photos. The saying "a picture is worth a thousand words" is truer now than ever, so let us choose our words wisely and show off how wonderfully vibrant LC State is. The following five photography themes should be consider when taking, editing, and selecting imagery for use across all mediums. Photos that tick all five boxes are best.
1. Authentic -- LC State offers real-world solutions, through faculty and staff who really care, to students who face real challenges and achieve real success. Nothing is staged or disingenuous on our campus and nothing should look staged, stocked, or disingenuous in our photos. Photos that capture organic and authentic moments are best.
2. Warm -- LC State is a small, friendly, student-first kind of place. We also happen to enjoy a lot warmer weather than surrounding areas. As such, photos with sunshine, green grass, blue skies, and a whole lot of smiles are best.
3. Vibrant -- An LC State education is a very rich experience filled with the colors, complexities, opportunities, diversity, and the depth of an institution with over 130 degrees and certificates and more than 128 years of history. As such, full-color photos that are diverse, vivid, vibrant, colorful, and engaging are best.
4. Active -- With 100% of our programs including a hands-on learning component, LC State students do more in the classroom and do more after graduation and our photos should reflect this. Photos of individuals in action who "do more" are best.
5. Branded -- Founded in 1893, LC State has a lot of photos to choose from and has seen a lot of logos come and go. To build a strong brand, photos that feature current logos, colors, buildings, etc. are best.
Photos that include old logos or the logos of other organizations should especially be avoided.
Over-placement of the logo (e.g., each student in the photo has a brand new LC State logo t-shirt) should also be avoided as it can come across as unauthentic. Seek a balance between a branded photo and an obviously staged one.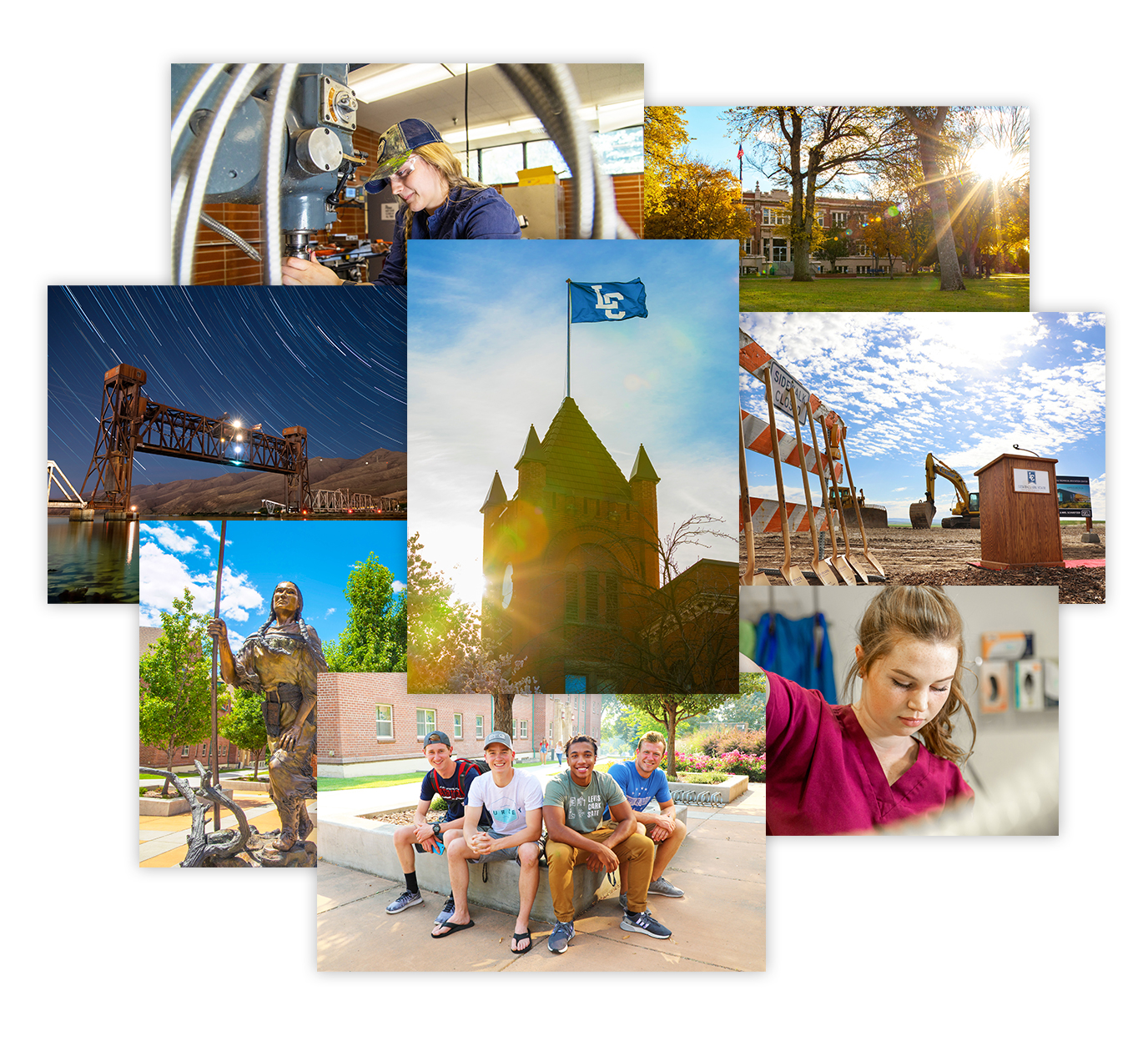 The Communications & Marketing Department has worked to build a collection of over 1,000 publication-ready photos. This collection is being added to each semester and is made available to all LC State faculty, staff and students for uses specific to the college. The collection is divided into three categories: People, Place, and Work and Study. View LC State Publication Photos.
Photography Services
The Communications & Marketing Department offers portrait photography services to LC State employees and departments for college purposes only. All employees are encouraged to utilize a current and professionally taken photograph in college publications and especially on the website. If you don't have a professional-quality photo, your photo is over five years old, or you simply want to take a new one, please contact photographer Kevin Grote at [email protected] to set up a required appointment. In the email, please list at least three dates/times that work for you and are at least a week in advance.
Kevin's office and the photography studio are located inside the Library next to the Testing Center.