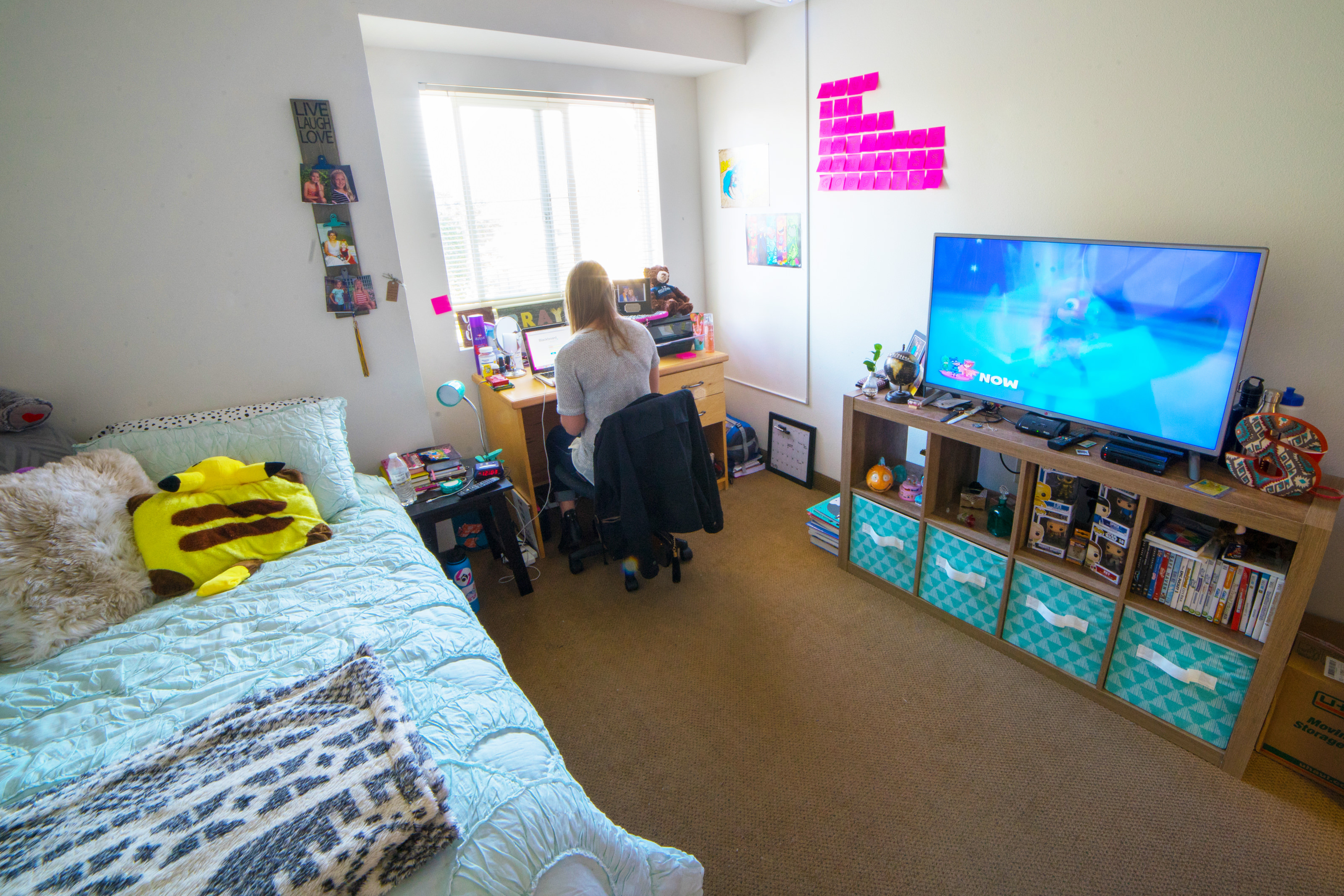 College Place, while not owned by campus, is managed by Residence Life.  It is open to all class levels, but we try to house freshman with other freshman and keep sophomores/juniors/seniors together as well.  It offers students a more private living experience, with each apartment having multiple single person bedrooms.
College Place is an apartment (suite) style dorm. There are 22 suites in the building, with a common area on the main floor with amenities like couches, ping-pong, foosball, gaming system hook-ups, and board games.  It is located on the west side of campus near food services, the nursing building, and the bookstore.  The building has central air.  Each suite has it's own kitchenette, with a refrigerator and microwave provided.
On Campus: Yes
Room types: Singles
Available to: All class levels
Capacity: 88 beds
Size: 10'3" x 10'7"
Staff: 3 Resident Assistants
Parking: Students can park in the parking lot in front of the building on 4th Street or in the limited alley parking on the back side of the building.
Meal Plans: Meal Plan 1, Meal Plan 2, or Meal Plan 3 required.