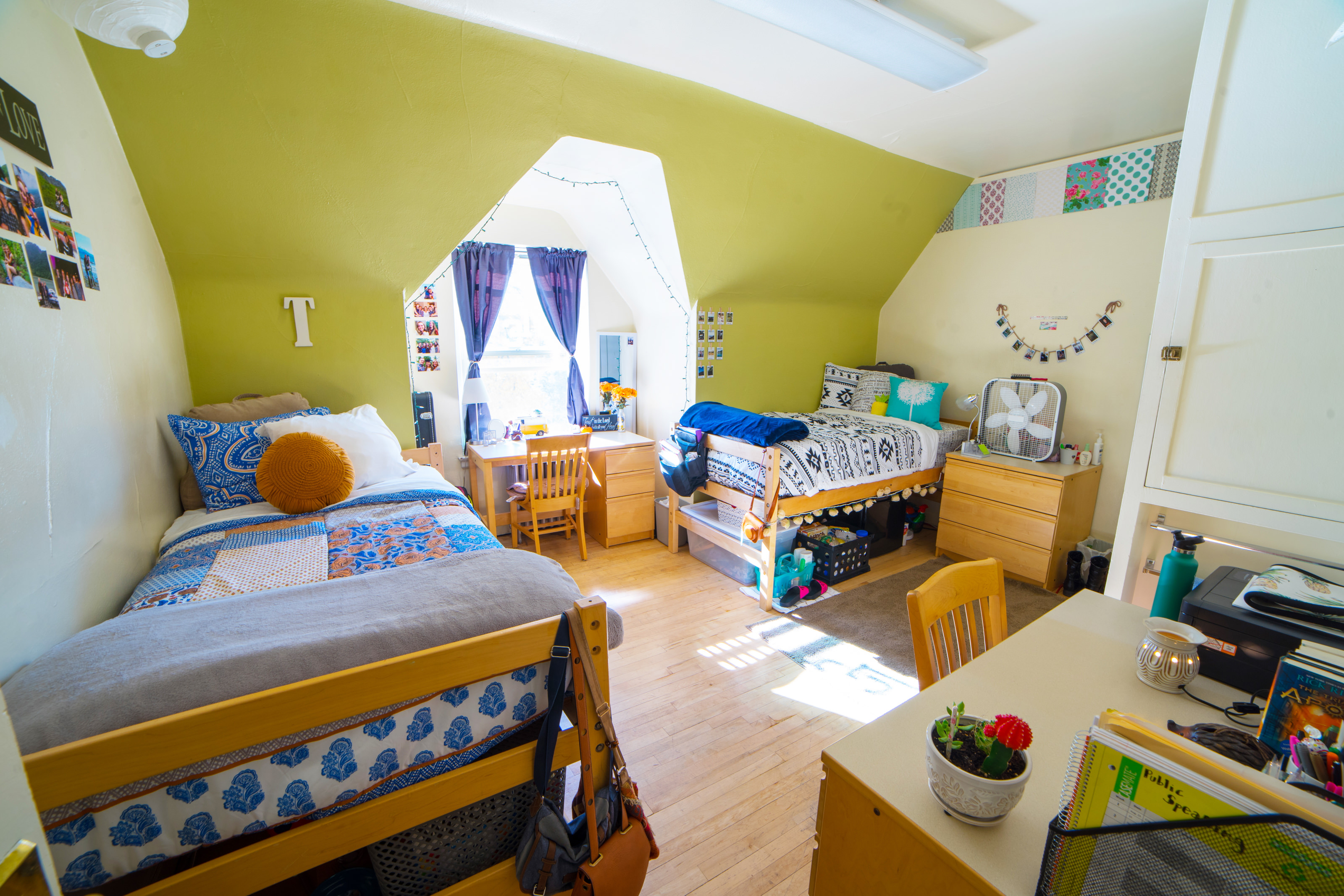 The second of our traditional style halls, Talkington Hall has a rich history that extends back to the 1930s.  This history and the layout of the building provide a unique format that provides students with a social college experience that facilitates success, both on a personal and academic level.
Located on the north side of campus, it is near the library, Nursing department, and food services.  It offers two common gathering areas that have amenities like couches, cable television, ping pong, and foosball.  There is one shared kitchen on the main floor.  Each wing has it's own bathroom and shower.
On Campus:  Yes
Room Types:  Singles, doubles, triples, and a quad.
Available to: All class levels
Capacity: 92; Co-ed by wing
Size: 10'4" x 13'3" on average
Staff: 3 Resident Assistants and 1 Residence Director, also houses the Residence Life main office in the basement
Parking: Parking is available in the 4th Street campus parking lot.
Meal Plans: Meal Plan 1 or Meal Plan 2 required.