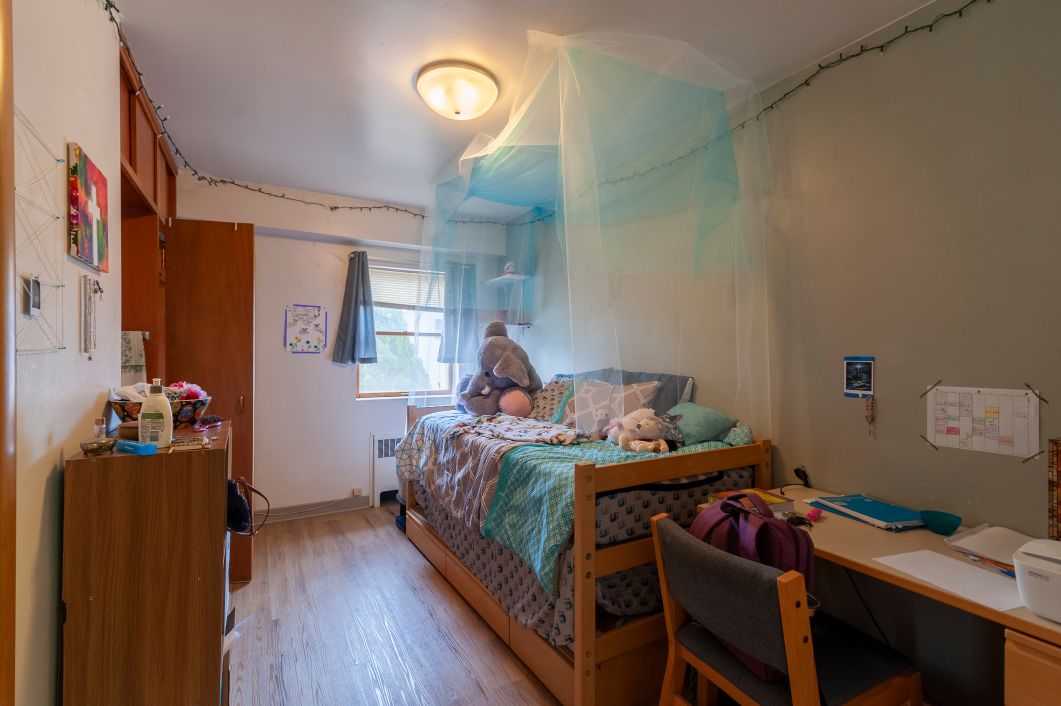 Parrish House is a popular hall for upperclassmen who want a quieter place to live with more freedom. It is our only hall reserved for upperclassmen and has a GPA requirement of 2.75.
Groups of friends choose to move here to live together in a small community. There is a full kitchen in Parrish House, which allows upperclassmen the freedom to cook for themselves.  There is a main common area that provides a gathering area for the house.  It has couches, cable tv, gaming system hook-ups, dvd player, and board games.
Residence Life does not place incoming freshmen in Parrish, however transfer students are welcome to select Parrish as their first preference. Placement in Parrish will depend on space availability, as we allow returning students to choose their bed space in March before we assign new students to rooms.
On Campus:  No, 1.5 blocks North of campus.
Room Types:  Singles, doubles, and triples.
Available to: Upperclassmen and transfer students
Capacity: 29; Co-ed.
Size: Room sizes vary.
Staff: 2 Resident Assistants
Meal Plans: At this time no meal plan is required, but may be in the future.